Insurance Marketing Services
Insurance Marketing By Phone
Insurance Marketing Phone Systems and Service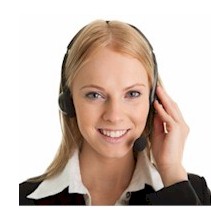 Database Systems Corp. (DSC) has been providing industry leading computer solutions since 1978. DSC provides both automated phone services and systems.

DSC offers several insurance marketing phone related solutions. These programs can help pre-qualify your health and life insurance leads using the latest call center technology.

Programs include automatic voice broadcasting which sends recorded phone messages to your insurance prospects. Other programs include auto dialing and even predictive dialing campaigns that help your insurance marketing department become far more productive.

Lead processing for life insurance and health insurance prospects can occur before these prospective clients speak with your insurance agents.

Using these techniques, your insurance agents should experience a much higher success rate when prospecting for clients. No longer will your agents spend hours dialing numbers, repeating the same greeting, and experiencing a high level of rejection. Your calls will be with highly qualified and interested prospects.

Contact DSC to learn more about our insurance sales and marketing phone services. For a list of other applications and services provided by DSC, please visit our Phone applications web page.
Types of Insurance Marketing Programs
The following types of insurance plans that can be effectively marketed using our automated phone services and systems. To view a listing of some of the reports that are available using our insurance marketing phone services, visit our report demonstration web page by clicking on the reports graphic below.
Automobile Insurance Policies
Health Insurance Plans
Homeowner Insurance Programs
Dental Insurance Plans
Long Term Care Insurance
Boat Insurance Policies
Business Liability Insurance
Life Insurance Programs
Mortgage Insurance Plans
Disability Insurance
Aircraft Insurance
Flight Insurance
Insurance Marketing Benefits
The benefits of an automated marketing campaign are many. Here are just a few of the features of our insurance marketing programs.
Increased Insurance Agent Success and Morale
Enhanced Cost Savings!
Consistent Greeting and Introduction
Maximized Insurance Agent Productivity
Process Health Insurance Leads
Followup Life Insurance Leads
Improved Control
Efficient Use of Resources
Expanded Information Capability
Call Us Today
Contact DSC to learn more about our insurance marketing phone services and systems.