Emergency Notification
Emergency Voice Broadcasting Services
Call Community Residents During An Emergency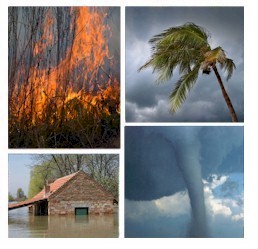 Database Systems Corp. (DSC) is a recognized leader in providing call notification and emergency alert phone services. DSC also provides turnkey phone systems for small to large emergency broadcast phone centers.

Technology from DSC is ideally suited for emergency notification programs and services.

Using our call phone services, we can broadcast warning messages to thousands of households within your community warning of potential catastrophic disasters including floods, fires and severe weather warnings.

Pre-recorded community warning system messages can be played giving households travel warnings, advising them where to seek shelter, or providing other safety instructions. We can send a broadcast warning to specific neighborhoods or communities in the event of a wildfire or severe weather warnings.
What Is Emergency Voice Broadcasting?
"Voice broadcasting is a mass communications technique that involves an automatic phone dialing system broadcasting voice messages to hundreds or thousands of call recipients at once.

Emergency voice broadcasting is the application of this technology to deliver emergency messages to a community, organization or group of individuals"
Register Online And Save!
If you wish to use our voice broadcasting phone services, DSC is pleased to offer significant discounts when you use our Online Registration Form.




Start Calling In Just Minutes!. Using our new online signup lets you get started immediately with your calling campaign. Simply create an account and agree to our standard terms and conditions. Then download your list of phone numbers and record a message. We accept major credit cards and for as little as $25, you can begin calling. Its that simple!

Contact DSC to learn more about our emergency broadcast phone systems and services. To learn how to use our voice broadcasting services, click on the voice broadcast quick tour. (Popups must be enabled on your browser). For a list of other applications and services provided by DSC, please visit our phone applications web page.


---
American Red Cross

"The American Red Cross is a humanitarian organization that provides emergency assistance, disaster relief and education inside the United States, as part of the International Federation of Red Cross and Red Crescent Societies.

Today, in addition to domestic disaster relief, the American Red Cross offers compassionate services in five other areas: community services that help the needy; support and comfort for military members and their families; the collection, processing and distribution of lifesaving blood and blood products; educational programs that promote health and safety; and international relief and development programs." - www.redcross.org

The American Red Cross selected Database Systems Corp. to provide our emergency voice broadcasting system for it's emergency notification requirements. The Red Cross uses this system to alert its key employees and emergency response personnel during a disaster. Using our inbound IVR included with this emergency broadcast system, Red Cross personnel can record messages over the phone and transmit these messages to selected groups.
---
Call Us Today
Contact DSC to learn more about our emergency voice broadcasting systems and phone services.



Announcements
Public Service
RSVP Calling Service
School Announcements
Student Wake-Up Calls
Church Calls
School Calls
School Calling Service
Send School Calls
School Closures
Church Announcements
Send Church Calls
Church Welcome

Reminders
Medication Reminder
Past Due Reminder
Delivery Notification
Payment Reminder
Notification Services
Patient Appointments
Pill Reminders
Order Status Reminder
Event Reminders
Marketing Reminders
Call Notification
Appointment Reminders
Service Reminder Calls
Blood Bank Donation
Campus Alert Services
Baby Announcements

Marketing
Insurance Marketing
Mortgage Marketing
Retail Marketing
Real Estate Marketing
Subscription Renewals
Sales Management Phone Services
Sales Support Service

Group Calling
Home Owner Notification
Alumni Contact Service
Condominium Calls
Mobile Home Park Notification
Contact Club Members
Call Team Members

Community
Telephone Reassurance
Emergency Broadcasting
Community Contact Service
Public Warning Service
Political Activism Calls
IVR Polling
Political Marketing