Payment Reminders
Late Payment Reminder Phone Service
Late Payment Reminder Services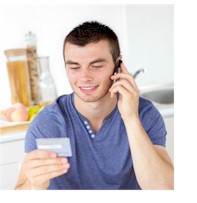 Database Systems Corp. (DSC) is a leading provider of computer related products and services - specifically call center software including voice broadcasting solutions. DSC provides both phone systems and outsourcing services that help organizations send late payment reminders to their clients.

Your collections and accounting departments can become more efficient and cost effective using technology from DSC. Our automatic late payment reminder system can contact your delinquent accounts and play a pre-recorded message, reminding them that their payments are past due.
What Is An Automatic Payment Reminder
An automatic late payment reminder is a recorded message sent by phone (without an operator or collections person) that reminds an individual that a payment is overdue.

Late payment reminders simply notify the call recipient of the delinquent status on an account. This pre-recorded message can also contain information unique to each call recipient. Notices can contain information about what action the individual needs to perform.
Contact DSC to learn more about our late payment reminder service and systems.


---
Central Maine Medical Center (CMMC)

"Central Maine Medical Center is located in Lewiston, a geographic and economic hub for central and western Maine. As a tertiary healthcare center, CMMC offers a host of sophisticated services, including cardiac surgery and comprehensive cancer care. CMMC supports a designated trauma center and LifeFlight of Maine's Lewiston base. With these vital emergency response and critical care transport capabilities, CMMC serves a huge region of Maine."

Database Systems Corp. (DSC) was selected by CMMC (Advanced Collection Services) to provide automatic late payment phone reminders and collection notifications using our voice broadcasting technology.
---
Types Of Late Payment Reminders
Automatic Payment Reminders - No Agents Required - This type of call is effective when trying to collect payments that are just overdue or small amounts. Our payment reminder service can play different messages based upon the delinquent amount and/or how long the amount has been overdue.

If multiple calls are required, the phone system can likewise play different messages. When contact is made with an individual, your message may simply provide instructions on how to repay the delinquent amount.

This is all possible because of the "smart" capabilities built into our collections auto dialer phone system.


Automatic Payment Reminders With Agents - Additionally, an option can be provided to contact one of your collection agents by pressing a touchphone response, in which case our service will transfer the call to one of your collection agents.

Now when your collection agent speaks with an individual with a past due account, the purpose of the call has already been identified and the agent can spend more time arriving at a settlement for late payment accounts.

No longer will debt collectors spend hours dialing numbers, dealing with busy signals, and repeating routine introductions and messages.

Your calls will be highly productive because routine functions are off loaded to your phone system. Fewer collection agents can process more calls.

Routine calls can be eliminated completely when the debtor follows the instructions you provide in your phone message. Your debt collectors can spend their time handling more serious and complex debt collection and past due account calls.
Call Us Today
Contact DSC for a FREE analysis and quote and to learn more about our automatic reminder service. Also, ask about our bill payment reminder services.



Reminder Service
Oil Change Reminders
Past Due Reminder
Reminder Services
Reminder Autodialers
Delivery Notification
Reminder Software
Call Reminders
Notification Services
Patient Appointments
Pill Reminders
Order Status Reminder
Event Reminders
Marketing Reminders
Call Notification
Announcements
Appointment Reminders
Service Reminder Calls
Wake Up Calls
Debt Collection