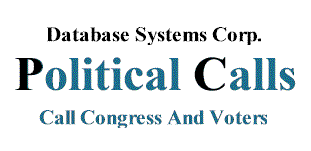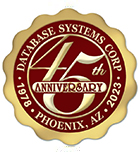 Contact Congress Now!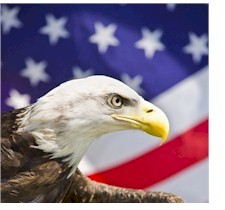 Database Systems Corp. (DSC) is a recognized leader in the call center industry. DSC provides calling programs that help direct political action phone campaigns.
What Is Political Activism?
"Activism, in a general sense, can be described as intentional action to bring about social or political change.

This action is in support of, or opposition to, one side of an often controversial argument."

Call Congress Now is a political voice broadcasting program that is designed for associations with members that share a common goal. Our political activism service helps contact your membership and provide information about issues and legislation that is pending before Congress. This program can go further than just educating and informing your members. Our technology will connect your member to his or her congressional office by calling it directly.

Using phone keypad responses, members can obtain information about a political issue and optionally opt to call a congressional office to give the Representative or Senator his or her opinion.

By presenting a common theme and message, this service can achieve significant results in a very short period of time.

Contact DSC to learn more about our political activism and contact congress phone services. For a list of other applications and services provided by DSC, please visit our Phone applications web page.


---
All Aboard Ohio - Political Action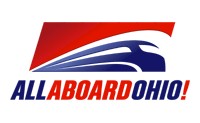 "All Aboard Ohio seeks to preserve, expand and improve existing passenger rail services by educating the general public, interested groups, and federal, state and local officials. We believe it is appropriate to invest public dollars in private railroad infrastructure when it leads to public benefits such as job creation, economic development and passenger service." - AllAboardOhio!

All Aboard Ohio utilizes phone services at the Database Systems Corp. call center. All Aboard Ohio calls its members using our phone services and provides information on upcoming legislation. During a recent campaign, members were called by our phone center and a recorded message informed them of the Governor of Ohio's position on a pending bill. Each member could choose to have this call transferred to the governor's office for the member to voice concern. Because of the objections raised by so many of these members, the governor of Ohio changed positions on the bill, agreeing with AllAboardOhio!. The public's voice was heard.

Source: http://www.allaboardohio.org
---
Call Congress Now - How It Works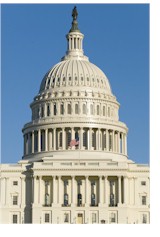 Our political activism phone application helps you coordinate your political calling campaigns in several ways.

First, our phone system can respond to calls from your members who are calling a Toll Free phone number. This could be announced in a newsletter or advertisement that you've created.

Second, you could provide us with a membership list and we could call these members describing your group's position on a particular legislative or political issue.

Because our phone systems and service can either respond to calls placed by your group members or notify your members by contacting them, we can accommodate either type of campaign.

No matter how your members are contacted, we can present to these members the following phone script:


Introduction. Our phone system can play a recorded message to your members outlining the political issue that you want to address with them. This can be a simple message or perhaps an interactive message where they can get more detail by following a phone menu. Menu navigation is prompted using simple touch phone keypad responses. The message can actually coach the caller by highlighting the importance of the issue and the pros and cons.


Congressional Office Lookup. If one of your members wishes to speak with a congressional office, our phone system prompts the caller to enter a 5 digit zip code and our system will look up the congressional office that serves the district for this zip code.


Call Congress. Our political calling system will then dial this congressional office and connect the caller to this office.
It's that simple and it works!
Political Call Applications
Here are some other applications for our political calling systems:
Party and political action group updates
Party registration activities
Public opinion polling
Political event invitations
Enhance public awareness of political issues
Political fundraising campaigns
Political robo polling
Candidate introduction ads
Proposition support or objection
Political phone surveying
Voter registration
Call Us Today
Contact DSC to learn more about our political callings services and systems.



Announcements
Public Service
Wedding RSVP
School Announcements
Student Wake-Up Calls
Church Calls
School Calls
School Calling Service
Send School Calls
School Closings
Church Announcements
Church Events
Send Church Calls
Church Welcome
Church Invitations

Reminders
Medication Reminder
Past Due Reminder
Baby Announcements
Delivery Notification
Payment Reminder
Notification Services
Patient Appointments
Pill Reminders
Order Status Reminder
Event Reminders
Marketing Reminders
Call Notification
Appointment Reminders
Service Reminder Calls
Blood Bank Donation
Campus Alert Services
Birth Announcements

Marketing
Insurance Marketing
Mortgage Marketing
Retail Marketing
Real Estate Marketing
Subscription Renewals
Sales Management Phone Services
Sales Support Service

Group Calling
Home Owner Notification
Alumni Contact Service
Condominium Calls
Mobile Home Park Notification
Contact Club Members
Team Announcements

Community
Telephone Reassurance
Emergency Broadcasting
Community Contact Service
Public Warning Service
Political Activism Calls
IVR Polling
Political Marketing