Event Reminders
Event Phone Reminder Service
Event Reminder Phone Service and Systems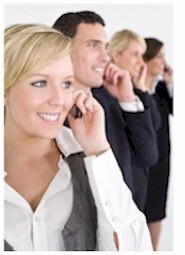 Database Systems Corp. (DSC) provides contact management products and services including Automated Messaging services delivered from our multiple call centers. These services and systems are ideally suited for providing event reminders and notifications.

Event reminders can be launched announcing a new concert or upcoming event. Pre-recorded messages can be played to call recipients or answering machines.

If the prospective concert attendee needs to talk with a reservation agent, your message can be programmed to allow a "Press 1...." option and the call will be transferred to your ticket office.

Calls can also be automatically placed if you need to notify attendees of a special event or if the event has been changed or cancelled. Simple to complex scripts can be developed using touchphone technology.

Personalized information from your custom database (such as name, event date and time) can be included in your reminder phone calls. In some campaigns, you may only want to leave a message if contact is with an individual. In other campaigns, different messages can be played based upon contact with an answering machine or a person and based upon the time of day.

Contact DSC to learn more about our event phone reminder services and systems. To learn how to use our voice broadcasting services, click on the Voice Broadcast Quick Tour. (Popups must be enabled on your browser).


---
Event Reminder Client - Black Spectrum Theatre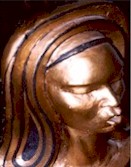 "Black Spectrum Theatre is a 34 year old community based Theatre Company that has won numerous awards and citations for its excellence in theatre and film production. It's training programs for youth and children are known throughout the New York Metropolitan area." - www.blackspectrum.com

Black Spectrum Theatre utilizes our voice broadcasting and messaging service to contact patrons of its theater. Messages are left both to answering machines as well as individuals. Patrons are notified of upcoming events and performances.
---
Event Reminder Service
DSC can provide your organization with a complete, turnkey voice broadcast system that can perform event reminder notification. If you need to get a project or campaign started immediately, we can provide your organization voice broadcast outsourcing.

The following is a list of some of the features and options available with our event notification service. These features put us head and shoulders above the competition:
Broadcast different messages to individuals versus answering machines
Remote database access with XML pull
Automatic FTC Opt Out compliance
Call transfer to live agents with intelligent call routing
Remote call transfer through dial out
Timeout features and call control options
Do Not Call checks for bulk message blast campaigns
Blast messages to millions of households
Computer generated phone calls for alerts
Automatic event notifications such as system failures
Single message broadcast using XML push
Customized touchphone responses
Database access and update
Text-To-Speech data conversions
Email notification of call results or voicemail
Touchphone response control for both parties
Bulk message blast with low flat rates
Comprehensive online reporting and call management
Professional voice over talent for on hold message voice overs
Call Us Today
Contact DSC for a FREE analysis and quote and to learn more about our event reminder services and phone systems.



Voice Broadcasting
Phone Message
Phone Broadcast
Voice Messaging
Voice Text Messaging
Send Phone Messages
VoiceXML Broadcast
Mass Calling
Robo Call
Computer Generated Alerts
Voice Broadcast
Voice Broadcast Simulation
Mass Communications
Voice Broadcast Software
Voice Broadcasting Service
Telephone Messaging
Voice Message Broadcasting
Phone Blast
Voice Mail Broadcasting
Voice Blast
Calling Tree