Retail Marketing Phone Services
Marketing To Consumers By Phone
Retail Marketing Systems and Services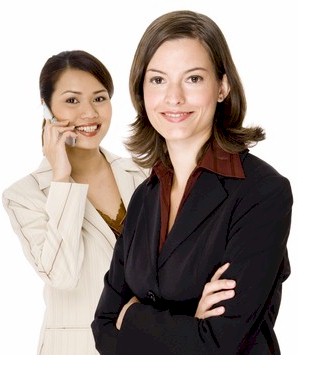 Database Systems Corp. (DSC) provides call center technology including automated phone services and complete, turnkey phone systems.

Accepting phone sales orders for goods and services has been a traditional business function for a number of years. The intelligent routing of calls to the appropriate sales person is a simple task for our call center phone system with IVR (Interactive Voice Response).

But our IVR retail sales technology goes far beyond connecting prospective customers to sales reps. Information can be collected from the caller prior to connecting to your sales agents.

The entire order process can be programmed without the customer talking with a sales person. Product availability, pricing, and order status information can all be given to the customer using simple touch phone responses.

Outbound call campaigns can be launched announcing a new product promotion. Pre-recorded messages can be played to call recipients or answering machines.

If the prospective customer needs to talk with a member of your sales team, the message can be programmed to allow a "Press 1...." option and the call will be transferred to one or more designated phone numbers. Calls can also be automatically placed to remind customers of ordered product arrivals.

Contact DSC to learn more about our sales support and marketing phone services. For a list of other applications and services provided by DSC, please visit our Phone applications web page.


---
Sara Lee

"Sara Lee Corporation is a global manufacturer and marketer of high-quality, brand-name products for consumers throughout the world. With headquarters in Chicago, Sara Lee Corporation has operations in 55 countries and markets branded products in nearly 200 nations.

The corporation employs 145,800 people worldwide. Sara Lee Corporation's leading brand names are household words around the globe. Sara Lee's preeminent brands are built on consumer needs and expectations, offering exceptional quality and value."

Sara Lee acquired a retail marketing phone system from DSC which includes our IVR (Interactive voice response) system to process after-hour orders for it's clothing and apparel line of products. Using simple voice prompts, this system allows consumers to place orders for these clothing products without the need for a sales representative. Orders are processed the following business day.
---
Applications and Benefits Of Retail Sales Systems
An automated retail sales phone system has a wide variety of applications within a sales organization:
Outbound Telemarketing
Inbound IVR Sales Processing
Sales Appointment Setting
Payment Reminders
Customer Service: Follow-up
Fund Raising
Market Research
Community Alerts
significant benefits include:
Consistent Call Introduction
Maximized Productivity
Increased Agent Success and Morale
Enhanced Cost Savings
Improved Control
Efficient Use of Resources
Expanded Information Capability
Retail Sales Phone Features
If your sales organization needs its own marketing phone system, DSC can provide a state-of-the art solution. DSC provides systems that support both analog (WIZARD) and digital (PACER) phone lines. Here are just a few of the features of these systems.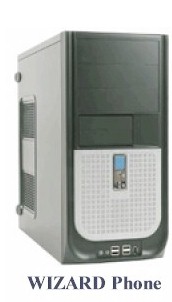 Inbound call answering function
Outbound call dialing features
Complete predictive dialing systems
Automatic call distribution (ACD systems)
Interactive voice response (IVR systems)
Text to speech conversion
Call and voice recording system
Supervisor command and control system
Sales monitoring and control
Progressive, preview dialing systems
Outbound IVR and voice broadcasting
Answering machine messaging
List manager with data import
Remote agent (work at home sales reps)
Fully integrated CRM application
Softphone integration with existing applications
Online reports and graphs of phone data
Industrial quality equipment components
---
Call Us Today
Contact DSC to learn more about our phone services and systems.



Announcements
Public Service
RSVP Calling Service
School Announcements
Student Wake-Up Calls
Church Calls
School Calls
School Calling Service
Send School Calls
School Closures
Church Announcements
Send Church Calls
Church Welcome

Reminders
Medication Reminder
Past Due Reminder
Delivery Notification
Payment Reminder
Notification Services
Patient Appointments
Pill Reminders
Order Status Reminder
Event Reminders
Marketing Reminders
Call Notification
Appointment Reminders
Service Reminder Calls
Blood Bank Donation
Campus Alert Services
Baby Announcements

Marketing
Insurance Marketing
Mortgage Marketing
Real Estate Marketing
Subscription Renewals
Sales Management Phone Services
Sales Support Service

Group Calling
Home Owner Notification
Alumni Contact Service
Condominium Calls
Mobile Home Park Notification
Contact Club Members
Call Team Members

Community
Telephone Reassurance
Emergency Broadcasting
Community Contact Service
Public Warning Service
Political Voice Broadcasting
Political Activism Calls
IVR Polling
Political Marketing