Subscription Renewals
Remind Subscribers By Phone
Magazine Subscription Reminder Service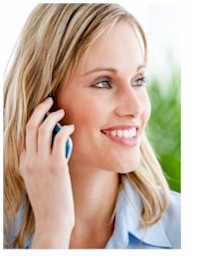 Database Systems Corp. (DSC) has been providing database and telecommunications related products and services since 1978. Our services include message broadcasting that is ideally suited for delivering subscription renewal reminders and magazine subscription sales notices.

Our voice broadcast systems can deliver hundreds or thousands of subscription reminder notices in just minutes!

New subscription orders can be taken by phone using our advanced inbound call processing technology. This allows the caller to provide mailer and billing information including credit card processing. Likewise, callers can obtain account information and renew subscriptions using simple touch phone responses. If special attention is required, the caller can be transferred to one of your sales representatives.

Calling campaigns can be initiated, encouraging book club memberships and magazine subscription renewals and other marketing publication subscription renewals. A message can be played to the subscriber or left on an answering machine.

The subscriber can make selections from a menu or leave a recorded message for your sales representatives. If the member needs to talk with an operator, the message can be programmed to allow a "Press 1...." option and the call will be transferred to your subscription department.

Personalized information from your custom database (such as call recipient's name, magazine subscription information, etc.) can be inserted into these automatic marketing reminders. In some marketing campaigns, different messages can be played to an answering machine versus an individual.

Contact DSC and subscribe to learn more about our subscription renewal and reminder service. For a list of other applications and services provided by DSC, please visit our Phone applications web page.


---
Express Digital Graphics, Inc.

Express Digital Graphics, Inc. specializes in providing its clients with digital photography. Express Digital focuses primarily on sports photography but also provides photographic services for non sports related events. - www.PhotoReflect.com

Express Digital Graphics, Inc. has contracted with Database Systems Corp., utilizing our phone message broadcasting services to provide reminders and renewal notices to its clients. Because of its seasonal business, Express Digital sends out marketing reminder messages to its existing clients several times a year.
---
How Does Our Service Work?
Our subscription renewal phone service is a powerful marketing tool yet it's easy to use.
Signup by calling Database Systems Corp.
DSC assigns your marketing group an account ID and password.
Access your account over the internet (or phone)
Create one or more lists of renewal customers to be contacted.
Separate lists can be maintained for new subscription prospects.
Record your phone message reminding your subscriber that its time for renewal.
Upload this message to your account.
(Message can be "pre-recorded" and saved for later use.)
Initiate the reminder notification from the internet.
Call Us Today
Contact DSC to learn more about our phone reminder services and systems.



Announcements
Public Service
RSVP Calling Service
School Announcements
Student Wake-Up Calls
Church Calls
School Calls
School Calling Service
Send School Calls
School Closures
Church Announcements
Send Church Calls
Church Welcome

Reminders
Medication Reminder
Past Due Reminder
Delivery Notification
Payment Reminder
Notification Services
Patient Appointments
Pill Reminders
Order Status Reminder
Event Reminders
Marketing Reminders
Call Notification
Appointment Reminders
Service Reminder Calls
Blood Bank Donation
Campus Alert Services
Baby Announcements

Marketing
Insurance Marketing
Mortgage Marketing
Retail Marketing
Real Estate Marketing
Sales Management Phone Services
Sales Support Service

Group Calling
Home Owner Notification
Alumni Contact Service
Condominium Calls
Mobile Home Park Notification
Contact Club Members
Send Team Calls

Community
Telephone Reassurance
Emergency Broadcasting
Community Contact Service
Public Warning Service
Political Activism Calls
IVR Polling
Political Marketing