Marketing Reminder Services
Contact Customers By Phone
Sales Reminder Services and Systems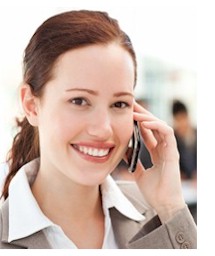 Database Systems Corp. (DSC) has been providing computer and software related products and services since 1978. Our services include phone message broadcasting that are ideally suited for delivering marketing and sales reminders.

Our voice broadcast systems can deliver hundreds or thousands of reminder messages in just minutes! These phone messages can be delivered to either individuals or answering machines reminding them of sales promotions, seasonal services, warranty reminders or landscaping work, etc.

Simple to complex phone scripts can be developed and call recipients can interact with our phone service by making touchphone (DTMF) selections. Calls can be directed to your sales offices or transferred to an outside third party or call center.

Personalized information from your custom database (such as call recipient's name, product information, etc.) can be inserted into these automatic marketing reminders. In some marketing campaigns, different messages can be played to an answering machine versus an individual.


Marketing and Sales Reminder Applications
The following are just a few of the different types of voice marketing and sales campaigns that can utilize this type of phone service.


New product promotions
Sales specials and discounts
Warranty reminders
Seasonal service repairs
Periodic cleaning service reminders
Insurance policy renewals
Subscription expirations
Service contract extensions
Referral program announcements
Upgrade promotions and specials
New location or store openings
Product availability announcement
Grand openings sales announcements
New releases of art or music
Post sale satisfaction surveys
Contact DSC to learn more about our sales and marketing reminder phone services. To learn how to use our voice broadcasting services, click on the Voice Broadcast Quick Tour. (Popups must be enabled on your browser). For a list of other applications and services provided by DSC, please visit our Phone applications web page.


---
Express Digital Graphics, Inc.

Express Digital Graphics, Inc. specializes in providing its clients with digital photography. Express Digital focuses primarily on sports photography but also provides photographic services for non sports related events. - www.PhotoReflect.com

Express Digital Graphics, Inc. has contracted with Database Systems Corp. to provide phone message broadcasting and reminder services to its clients. Because of its seasonal business, Express Digital sends out marketing reminder messages to its existing clients several times a year.
---
How To Use Our Marketing Reminder Phone Service?
Subscribing to our community notification service is easy and affordable. After registering your company for this service, DSC will assign your organization a unique ID and password for our online services. Here are the basic steps required to send out a phone message broadcast.
Go online to our secure website and login.
Create or download lists of customers or prospects.
Record phone messages (any number) and download them.
Phone messages can be recorded using our 800 number.
Select a list and message that you've stored.
Press the "Start" button online.
If needed, use our 800 number to initiate a voice broadcast.
To view the progress of your broadcast, use our online reports.
Its that simple!
Call Us Today
Contact DSC to learn more about our phone services and systems.