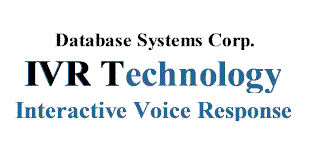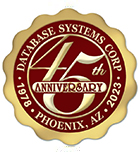 IVR Application Software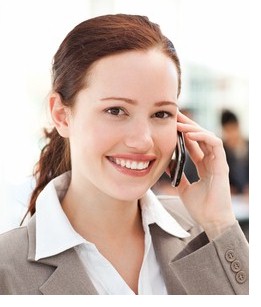 Database Systems Corp. (DSC) is a leading provider of call center phone systems and computer telephony software solutions. These products include our award winning IVR (interactive voice response) software.

Over the years, DSC has developed phone applications for businesses and public organizations alike. The application of toll free answering solutions is becoming very popular today, allowing organizations to provide information to its members and clients 24 hours a day. In just a short period of time, we've seen this technology applied to many industries and projects. Database Systems Corp. has created a host of custom IVR applications that fulfill a number of requirements for phone information collection and dissemination.

Our professional staff of programmers can analyze your IVR application and develop it to your specification. Your phone campaign does not have to conform to a static IVR system. Instead our IVR system and services will answer your calls according to your business model.

Contact DSC to learn more about our IVR applications and phone systems.


---
Subaru of America, Inc.

"Subaru of America, Inc., (SOA), is the exclusive United States marketer of Subaru products manufactured by Fuji Heavy Industries Ltd. of Japan. Headquartered in Cherry Hill, N.J., SOA serves nearly 600 dealers nationwide." - www.subaru.com

Subaru of America, Inc. is a wholly owned subsidiary of Fuji Heavy Industries Ltd. of Japan. Subaru utilizes Our phone message delivery services that incorporate our award winning IVR solution. These services are provided at Database Systems Corp. to update both field sales force personnel and automobile dealerships. Messages are sent containing information regarding product updates and promotional guidance.
---
IVR Applications
The application of IVR technology is limited only by the imagination and needs of our clients and development staff. Here are just a few of the industries and areas of IVR application.


---
Advertising Services
Church Information Service
Emergency Information
Communications Services
Community Information
Customer Services
Collections Payment
Education Services
Entertainment Schedules
Financial Information
Fund Raising and Volunteers
Government Information
Health and Fitness
Phone Surveys
Clinical Trials

Business To Business Services
Health Care Information
Human Resources Communication
Insurance Services
Business Locator Service
Marketing Information
Mortgage Applications
Political Information Services
Publication Subscriptions
Real Estate Listings
Travel Related Information
Transportation Applications
Utility Information
Messaging Services
Customer Satisfaction Poll
---
IVR Application Development Tools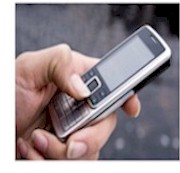 DSC provides IVR development tools for creating IVR applications quickly and efficiently. Simply fill in the blanks with our IVR WIZARD and your IVR applications can be operational in just minutes. Inbound phone applications can now be created and maintained in a simple and visual manner.

Using our IVR software, administrative staff can now maintain existing phone applications rather than expensive programming staff.

Software created for our IVR systems is portable and can be transferred to any other WIZARD or PACER phone system. The investment in your phone application is not lost as your organization grows from a small analog IVR phone system to the larger digital PACER series. Flexibility and growth - keys to business success.
Call Us Today
Contact DSC for a FREE analysis and quote and to learn more about our IVR applications and phone systems.



Testing and Interviewing
IVR Testing
IVR Surveys
Phone Interviews
Survey Builder
Clinical IVR Surveys
Phone Surveys
IVR Contests
IVR Polling

Business Services
IVR Bill Payment
Voice Over Talent
Employee Management
Help Desk Solutions
Self Service Software
Store LocatorService
HRD Phone Services
Employee Testing
Virtual Secretary
Virtual Help Desk

Professional Services
Medical Phone Services
Legal Phone Services
Financial Services
Real Estate Phone
Phone Coaching

Community Services
Transportation Phone
Emergency Management IVR
I'm Ok Today
Payment By Phone
Information Phone
Utility Phone Services
IVR Registration Services
Money Transfer IVR
Security Guard Monitor
Home Detention Monitor
Third Party Verification