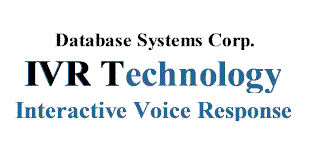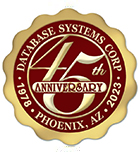 IVR Programming and Development Software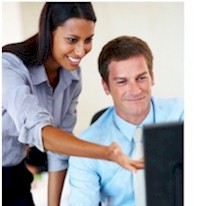 Database Systems Corp. (DSC) is a leading provider of computer telephony integration technology including interactive voice response (IVR) software, services and systems.

Interactive voice response is a technology that automates the personal interaction of telephone callers with the computerized phone system.

Our IVR systems use voice recorded prompts and menus to present information to callers. Touch-tone telephone keypad entries are gathered from the caller to collect information and to provide navigation through simple to complex IVR menu structures.
Custom IVR Software Library
DSC provides a comprehensive IVR software library of routines that can be called using most modern computer languages. Custom IVR applications can be developed quickly and efficiently using this development tool. For a list of applications developed using this library, please visit our IVR applications web page. Our IVR software provides information back to the caller in the form recorded messages or data converted using text to speech. The IVR can also route the caller to an agent or transfer the call to an outside phone number or extension.

Contact DSC to learn more about our IVR software and phone systems.


---
State Of New Jersey - Department Of Community Affairs

"The Department of Community Affairs is dedicated to investing in our communities. Our programs - our investments - are creating neighborhoods where people want to raise families and build businesses.

The Department of Community Affairs, through its various divisions and affiliates, is making direct and positive contributions to lives on every street in New Jersey. We can help plan a town, inspect it and protect it. We can work with the town's elected officials and advocate for its residents." - www.state.nj.us

The Department of Community Affairs, State of New Jersey, has contracted with Database Systems Corp. to provide a phone information service to its residents using our IVR software and phone services. This service answers calls from individuals and organizations making Freedom Of Information requests. Calls are processed automatically using our IVRS (IVR systems) and service. Our call center phone systems process these calls with prompts and menu routing, and records responses left by the callers. These voice recordings are transmitted to the state via email for subsequent fulfillment by state employees.
---
IVR Software Development Tools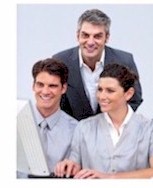 Database Systems Corp. IVR software and IVR platforms are ideal for creating IVR solutions quickly and efficiently. Information is entered into our IVR WIZARD and your phone applications can be operational in just minutes. Inbound telephone surveys and informational phone applications can now be created and maintained in a simple and visual manner.

IVR software from DSC is portable and can be transferred to any other WIZARD or PACER phone system. Thus the investment in your phone application is not lost as your organization grows from a small analog IVR phone system to the larger digital PACER series. Flexibility and growth - keys to business success.
IVR Software Reports
An important feature included with our IVR software and IVR services is our extensive IVR development reporting system. These reports provide the administrator with a complete view of the performance of IVR campaigns and include graphical presentation of data as well.

This online reporting and feedback system helps you observe and control the performance of your IVR applications and inbound call answering services.

IVR graphs and charts of operational statistics let you measure the effectiveness of each phone campaign as it is running. The statistical information contained in each of these reports can be downloaded into a spreadsheet format for individually customized reporting.
Custom IVR Software Features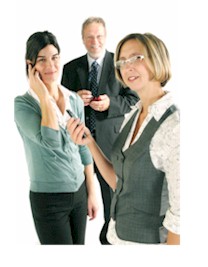 Client/Server Architecture
C or C++ library
Visual Basic interface
Extensive IVR software library of routines
Database Access and Update
Text To Speech Software (TTS)
Mix Messages and Text
Programming Wizard for Fast Development
DNIS Controlled
Multiple IVR Scripts
Play Message and Prompt
Interactive Voice Response Phone Key Input
Play Music On Hold
Call Outside Line and Transfer Call
Call Outside Line and Prompt for Input
Connect Caller to Outside party
Record Caller Message and Store
User Navigation and Selection
IVR Voice Mail
Route Caller to Selected Agent Groups
Response Logging and Reports
Call Us Today
Contact DSC for a FREE analysis and quote and to learn more about our IVR products and services.



IVR Information
Outsourced IVR
Outbound IVR
IVR Hosting