Phone Message Delivery
Message Broadcasting Services and Systems
Phone Message Delivery Solutions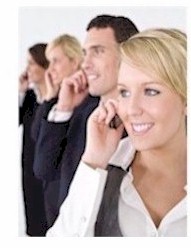 Database Systems Corp. (DSC) provides automatic call delivery services and phone systems including phone message delivery systems.

Our state-of-the-art phone message broadcast system can deliver one phone message or can send thousands of pre-recordered phone messages. These messages can be delivered to either individuals and answering machines or just to individuals informing them of emergency alerts, community events or upcoming appointments. A different phone message can be played to an answering machine versus an individual call recipient.

An IVR (Interactive Voice Response) program can be used to create a simple menu or a complex phone message script that is played to the call recipient. The recipient can be provided an option to be transferred to an operator or to an outside third party if your calling rules require the personal handling of a call.

Contact DSC to learn more about our phone messaging service and systems.
Phone Messages Delivered To Answering Machines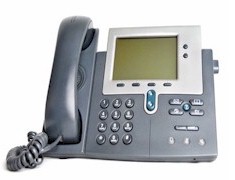 The DSC message delivery phone system not only can detect answering machines but has the ability to leave a pre-recorded message on this machine. This message can be different from the message played to an individual answering the phone.

Our smart phone system can also determine the end of the answering machine's greeting prompt. Unlike other dialers, we only begin playing your message AFTER the answering machine prompt has ended.

Some traditional auto dialers cannot detect answer machines and treat them the same as a "live" answer. Others simply ignore calls to answer machines or at best, schedule them to be redialed later.


---
Customer Profile - Crook County, Oregon

"Crook County is located in the center of the state of Oregon, approximately three hours from Portland, Salem, Corvallis and Eugene. Bend, the largest city in central Oregon, is approximately 40 minutes away." - www.co.crook.or.us

Crook County utilizes Our phone message delivery services to contact state employees and the community with public service announcements and emergency notification alerts. Recorded messages are sent to employees notifying them of any emergency situation.

Messages also are delivered informing employees of the nature of these emergencies and where to contact their emergency center for specific information and instructions.
---
Phone Messaging Services
Database Systems Corp. can provide your organization with a complete, turnkey phone message broadcast system. However, if prefer to have your phone messaging campaigns outsourced or you need to get a project started immediately, we can provide your organization phone message outsourcing at our multiple call center locations.

Our Voice Broadcasting Service is ideal for political GOTV calls, community emergency notification services or simply for customer or employee reminders.
Register Online And Save!
If you wish to use our voice broadcasting phone services, DSC is pleased to offer significant discounts when you use our Online Registration Form.




Start Calling In Just Minutes!. Using our new online signup lets you get started immediately with your calling campaign. Simply create an account and agree to our standard terms and conditions. Then download your list of phone numbers and record a message. We accept major credit cards and for as little as $25, you can begin calling. Its that simple!
---
Call Us Today
Contact DSC to learn more about Our phone message delivery services and systems.



Voice Broadcasting
Auto Dialer
Send Text Messages
Send SMS Messages
Voice Text Messaging
Text Message Services
Automatic Text Messaging
Automated Messaging
Call Messaging
Message Dialer
Send Phone Messages
Text Messages
Mass Calling
Robo Calls
Automatic Phone Alerts
Voice Broadcast
Reminders
Voice Broadcasting Systems
Mass Communications
Mass Broadcasting
Voice Broadcast Software
Telephone Messaging
Voice Message Broadcasting
Phone Blasting
Voice Blasting
IVR Voice Messaging
Calling Tree