Phone Reminders
Voice Broadcasting Phone Reminder Service
Phone Reminder Service Using Auto Dialers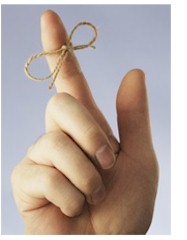 Since 1978, Database Systems Corp. (DSC) has been providing state-of-the-art software and computer systems. Our call center products and services include voice broadcasting technology and services using our multiple location call centers.

Employing these message broadcasting systems, DSC can deliver hundreds or thousands of phone reminders in just minutes! Recorded messages can be broadcast to either answering machines or to individuals reminding members of upcoming conventions, community events, doctor or dental appointments, warranty deadlines, etc.

Different phone reminder messages can be played to an answering machine versus an individual. Most reminders are simple messages, yet our phone broadcast solutions can be programmed to handle complex scripts with touchphone responses. Calls can later be directed to operators that are standing by or can be transferred to outside third parties.

Personalized information from your client database (such as name, appointment date and time) can be included in these phone reminders. In some campaigns, you may only want to leave a message if an answering machine is detected. In other campaigns, different messages can be played based upon contact with an answering machine or a person and based upon the time of day. An individual could be given a message with selection options using our interactive touchphone response system.

Contact DSC to learn more about our phone reminder service and systems.


---
Client Profile - Bayhill Homeowner's Association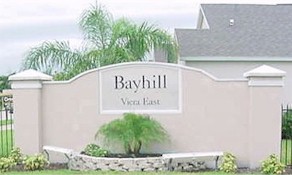 "The Bayhill subdivision was started in 1999 and is currently finishing up with phase 3. The Ownership of the Bayhill Homeowner's Association changed hands in April 2002." - www.bayhill.org

Bayhill Homeowner's Association has contracted with DSC to provide phone reminder services for its members. Utilizing our call center that specializes in voice broadcasting service, Bayhill can contact its members with phone reminders of upcoming special events, meetings, and in particular during emergencies such as hurricane alerts and severe weather warnings.
---
Register Online For Phone Reminder Service
If you wish to use our voice broadcasting phone services, DSC is pleased to offer significant discounts when you use our Online Registration Form.




Start Calling In Just Minutes!. Using our new online signup lets you get started immediately with your calling campaign. Simply create an account and agree to our standard terms and conditions. Then download your list of phone numbers and record a message. We accept major credit cards and for as little as $25, you can begin calling. Its that simple!
---
Online Phone Reminder Reports
Real time reports and graphs are an integral part of our phone reminder system and services. This reporting and feedback system helps you observe and control the performance of your reminder campaigns with clear and meaningful displays.

Voice broadcast graphs and charts of operational statistics let you measure the effectiveness of each reminder campaign as it is running.

The statistical information contained in each of these reports can be downloaded into a spreadsheet format for individually customized reporting.
Phone Reminder Applications
Phone reminder calls can be used for many calling campaigns. Here is just a sample of these call reminder applications:
Call Us Today
Contact DSC for a FREE analysis and quote and to learn more about our phone reminder service.



Announcements
Announcements
Phone Announcements
Call Announcements
Public Service Announcements
Government Notification
Military Notification
Cub Scout Call Notification
Workforce Notification
Union Member Calls
School Announcements
Student Wake-Up Calls
Church Calls
School Calls
School Calling Service
Send School Calls
School Closings
Church Announcements
Send Church Calls
Church Welcome
Church Invitations