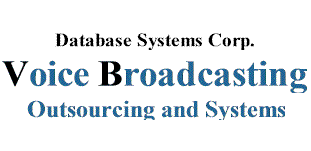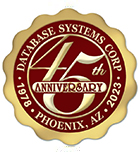 Voice Broadcast Registration
Many groups and organizations have voice broadcast campaigns just only need to be run one time. Database Systems Corp. (DSC) offers an easy way to signup for this type of voice broadcasting service. However, if your voice broadcasting campaign requires a custom application, please contact DSC using our Contact Form for a personalized quotation.

Once you have completed this online service form and submitted our online agreement, a representative will contact you regarding our convenient payment methods and your voice broadcasting campaign can be run immediately. Because of the potential for misuse of this powerful communications media, DSC requires proper identification.
FTC Regulations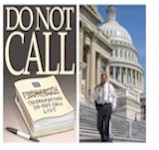 The FTC (Federal Trade Commission) has developed more stringent rules when it comes to sending recorded voice messages to individuals and answering machines. Please review these regulations (particularly relating to commercial voice broadcasting) when considering the use of any automated call broadcast service.

DSC provides a summary of these rules here (Telemarketing Sales Rule) and describes its Opt Out capabilities that satisfy these FTC requirements.


---
One Time Voice Broadcast Registration
If your group or organization wishes to perform a one time voice broadcast, use the following on-line registration form. Our online registration lets you submit your organization's information using a convenient registration form. Information includes your group's name, address, billing and contact information. DSC also provides pricing information as well as our online contract including terms and conditions. Here are some of the features of our one time voice broadcasting:
One time $25 setup fee
Usage fee based upon list size (up to 3 calls per number)
10AM to 7PM voice broadcasting at your schedule
Submit your list online
Download your recorded message or record it using our 800 number
Faster signup and activation
---
Standard Voice Broadcast Service Account
If your organization wishes to use our service on a regular basis, register for an account and manage your own voice broadcasting campaigns. Using our voice broadcast service is easy and secure. Once you've signed up for our service, here's all you need to do.
Create and save one or more list(s) of call recipients.
Record your phone message (either offline or using our 800 number).
Push "Start" broadcast button.
For an online tour of this service, visit our voice broadcasting demonstration webpage.

If there is an emergency and you need to get a message out quickly, you can even use our 800 number service to initiate a voice broadcasting alert.


---