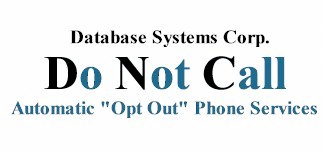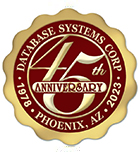 Provide Clients With Opt Out Options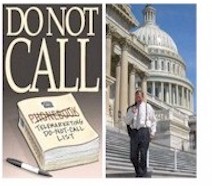 Database Systems Corp. (DSC) is a proven leader in the information and contact center industry providing technology products and outsourcing services since 1978.

DSC supplies call center phone systems and software that automatically answer phone calls and provide call processing services. Included with our phone systems and services are opt out programs that meet the government's Do Not Call regulations.

This technology can be very helpful when assisting direct marketing clients whose customers wish to opt out of their marketing programs.



What Is Opt Out?
"Opt out is a method requiring a targeted individual to explicitly respond to a solicitation offer in order to keep from receiving any further service or product solicitations - usually used in conjunction with a direct marketing campaign."
With the passage of the U.S. Do Not Call (DNC) legislation, it is important for businesses to provide an easy method for fax and call recipients to opt out of your direct marketing programs.

DSC has developed technology to allow a call or fax recipient to be removed from your calling lists automatically. DSC provides stand-alone phone answering systems and service that can be employed in your organization to process opt out requests. DSC also provides an opt out feature with our own voice broadcasting and predictive dialing systems.
2008 FTC Update
The FTC has updated its restrictions on using automated messages delivered to homes and answering machines. (See the FTC and Telemarketing Sales Rule). Callers must now have prior written approval to send commercial messages to customers or prospects. DSC provides the technology that allows callers to operate within these new restrictions. The following are just a few of these new rules:
Prior Written Consent. (The amendments) expressly prohibit telemarketing sales calls that deliver prerecorded messages, whether answered in person by a consumer or by an answering machine or voicemail service, unless the seller has previously obtained the recipient's signed, written agreement to receive such calls.
Opt Out Option In Phone Message. (The amendments) require that, by December 1, 2008, sellers and telemarketers provide, at the outset of all prerecorded messages, an automated keypress or voice-activated interactive opt-out mechanism so that consumers can opt out as easily as they can from a live telemarketing call.
Answer Machine Message Containing Toll Free Opt Out Number. In cases where the call is answered by an answering machine or voicemail, (the caller must) provide a toll-free number that allows the person called to be connected to an automated interactive voice and/or keypress-activated opt-out mechanism anytime after the message is received.
IMPORTANT NOTE - These amendments do not prohibit a group or organization from sending informational calls such as appointment reminders, school and church announcements, flight changes and cancelations, or other information broadcasts. The FTC has specifically stated that these rules apply to telemarketing and sales calls that are soliciting business.

Because new FTC requirements mandate that outbound calling companies give call recipients the ability to opt out of a calling campaign, this technology is more important than ever. The advantage to your organization is that now this process can be fully automated using our Opt Out IVR system. Your call campaigns can be programmed to give the call recipient the option to "Press x...." to be removed from your call lists.

Contact DSC to learn more about these and other direct marketing products and services.


---
Customer Profile - KB Home

"KB Home has been considered one of the best homebuilders in the country for nearly half of a century. Our homeowners enjoy high quality construction, unique architecture and quality, trusted brands. That's why KB Home is the builder of choice for so many satisfied homeowners." - www.kbhome.com

KB Home utilizes our mass broadcasting services to contact individual home buyers who have expressed an interest in being notified when a new KB home development is opened. KB Home records custom messages and downloads lists of prospective buyers using our outsourcing center. Our call center then contacts these prospective buyers providing them with a recorded message indicating where a new development has opened and giving them instructions on how to contact their sales organization. KB Home employs our automatic opt out feature when sending these promotional messages. A very small percentage of call recipients use the caller ID provided with each message and contact our automatic phone answering service to inform KB Home not to call with this type of promotion.
---
Voice Broadcast Opt Out Program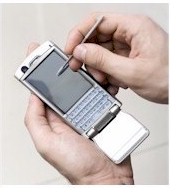 If your calling program delivers automatic phone messages to call recipients, we can automatically enter the called individual's phone number into a Do Not Call (DNC) phone list if your message has a "Press Through" feature. For example, your message can introduce your organization and product or service. At the beginning of the message, you MUST give an option that allows the individual to be removed from your call lists. If the call recipient presses the appropriate number on the phone keypad, our software can automatically enter this phone number into a DNC file.

If the call recipient presses the DNC key on the touchphone keypad, our software would automatically place the dialed phone number into a DNC file. Subsequent attempts to call this number would be blocked by our software.
Caller ID based Opt Out IVR
New FTC regulations require that all business dialing programs must include the caller's phone number and optionally the caller's business identity. The purpose for this information is to properly identify the caller.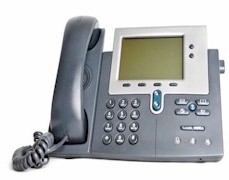 The phone number MUST be answered during normal business hours to give a caller the option to Opt Out of a call campaign and place their phone number on a do not call list.

DSC has developed a phone answering program (IVR) that answers this phone number, giving the caller the option to Opt Out of any further calling campaigns.

The IVR program can enter the caller's phone number into a DNC file and block further calls to this individual.

This feature is particularly useful if calls are placed to a household and the call is not answered. The only notice of a call is on the phone's caller ID display. If multiple attempts are made to reach this number, a calling program may leave multiple entries on the caller ID.
Opt Out Features and Applications
DSC has developed Opt Out programs that can be customized to meet your call list update requirements.
Opt Out of Message Broadcast Campaigns
Opt Out of Direct Marketing Call Campaigns

Opt Out of Fax Campaigns
Customized DNC Do Not Call IVR Program
Campaign Specific Opt Out DNC Lists
Campaign Identification in Opt Out IVR Program
Specialized Message Per Campaign in IVR Program
Email Notification Of Opt Out Entry
Customized Opt Out and No Call List Reporting
Call Us Today
Contact DSC for a FREE analysis and quote and to learn more about our direct marketing products and opt out phone answering services.