SMS
Short Message Services
SMS (Short Message Service) Solutions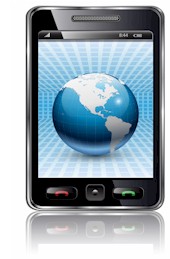 Database Systems Corp. (DSC) can deliver bulk SMS (Short Message Service) messages to individual mobile devices or cell phones. DSC manages online lists of cell phone numbers with text messaging options and can deliver a single message to each mobile device maintained in this list.

For over 30 years, DSC has been successfuly providing call processing technology to customers throughout the U.S. and Canada. DSC develops computing products including phone systems and application development software and tools.

Call processing services from DSC include interactive voice response services and message broadcasting services.

Sending SMS messages to a large group of mobile devices is a gaining popularity, particularly with targeted phone audiences such as employees or discreet groups of clients. Using SMS technology to contact members of a community during an emergency alert is also gaining popularity.
What Is SMS?
The acronym SMS stands for Short Message Service. SMS is also often referred to as texting, sending text messages or text messaging. The service allows for short text messages to be sent to a cell phone from another cell phone, from a central data center or from the Web.
Commercial text messages can be sent to all of your clients or to a select group of vendors. Emergency text messages can be delivered to community members in the event of a disaster that affects a large number of individuals.

Contact DSC to learn more about our how to send text messages to your customers and community members.
How To Use Our Text Message Services
Our online message delivery service is easy to use and it's secure. Once you've registered for our service, here are the simple steps required to send voice messages.
Create and upload one or more list(s) of call recipients.
Enter your text message.
Push "Start" message broadcast button.
That's it. For an online tour of our message broadcast service, visit our message broadcasting demonstration page.
Register Online For SMS Services

DSC now provides an online signup for non-profit and commercial organizations wishing to use our voice message broadcasting and SMS service.


Types of SMS Text Messaging Campaigns
Sending SMS text messages can be far more than delivering a simple message to a group of mobile devices. The following different types of SMS delivery are supported using our phone systems and outsourcing services:
SMS Broadcast - Basic text message where the system broadcasts a simple message to a list of mobile device phone numbers and sends a text message. This technique could be useful when you wish to provide basic information or announce an event, provide a reminder, or request an action from the contacted individual.



Custom SMS Broadcasting - Similar to a basic SMS broadcast, but the message broadcast system sends a unique text message based upon the number dialed. Likewise the entire message could be unique for each number or based upon demographic items in the call list database. The message itself could be stored in the database.



SMS Broadcasts with Captured Text Responses - Expands the prior text message broadcasting techniques by sending a message that gives the contacted individual options from which to select. The text message sent can request an acknowledgement or text response can be captured. This information can be transmitted back to the initial client that sent the original bulk text messages.



SMS Messaging Sent Via VoiceXML - Text messages can be initiated using VoiceXML or other protocols. Individual text messages can be sent, or a single text message can be sent to a group (or list) of individual mobile devices. This type of automatic text message generation is useful during emergencies or events that are automatically detected by sensors.





Call Us Today
Contact DSC to learn more about how to send text messages using our call center technology.