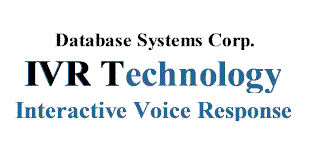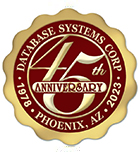 Interactive Voice Response Services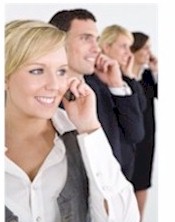 Database Systems Corp. (DSC) is a leading provider of call center and interactive voice response (IVR) outsourcing services.

With technology developed by our company, we are ideally positioned to provide affordable IVR hosting services to any size organization. Our IVR outsourcing service processes incoming calls using our "Smart" IVR software that answers calls without an operator.

DSC employs an experienced IVR programming staff that can deliver comprehensive IVR solutions quickly. This can provide your organization with a competitive advantage in the marketplace. As a service group, you can provide information to your clients at the touch of a phone keypad, 24 hours a day.

From external database access to web integration including XML messaging, we can develop your informational phone applications in a short period of time.


Secure Data Center
Unlike many outsourcing companies, DSC utilizes an offsite data center located in Phoenix, Arizona, that was designed from the ground up as a secure and reliable facility.

Using redundant power sources, environmental controls, multiple gateways, and state-of-the-art security access, this center is an extremely fault-tolerant facility. DSC provides the technology at this center and our products are used exclusively to manage and control your inbound call applications.

Contact DSC to learn more about our IVR outsourcing phone services.
Customer Profile - Microsoft Corporation

"At Microsoft, we work to help people and businesses throughout the world realize their full potential. This is our mission. Everything we do reflects this mission and the values that make it possible"

Microsoft Corporation contracted hosted IVR outsourcing services from Database Systems Corp. to provide marketing information about its X-box to prospective buyers. Microsoft published an 800 number in its print advertising for prospects to call. Our IVR phone system and 800 phone service answers the phone number and provides X-box game information to these callers.
IVR Outsourcing Features
The following are just a few of the features and benefits provided to our IVR outsourcing clients: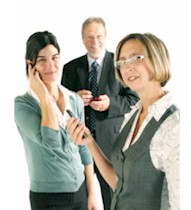 Variety of IVR Applications
Your Own 800 Number
Professional Voice Prompts
Unlimited Menu Selection By Caller
Simple To Complex Caller Routing
Complex Outside Phone Dialing Rules
Database Access and Update
Website and Server Data Access
Text To Speech Data Conversion
Call Recording and Messaging Service
Online Reporting with Real Time Update
Much More....
Call Us Today
Contact DSC for a FREE analysis and quote and to learn more about our IVR services and IVR systems (IVRs).



IVR Information
IVR Software Manual
IVR Software Solution
IVR System
Voice Response System
Phone Surveys
IVR Contests
IVR Call Center
IVR Phone
Voice Portal
Digital IVR
Analog IVR
Outbound IVR
CTI IVR
IVR Technology
IVR Management
IVR Surveys
Phone Interview
IVR Vendors
IVR Implementation



IVR Related Abbreviations

ACD
ANI
ARU
AVR
CATI
CTI
DNIS
TUI
VRU
VUI