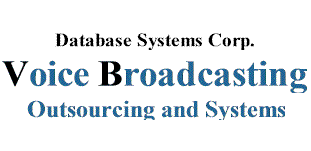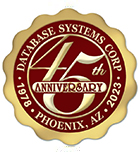 Voice Message Broadcasting Systems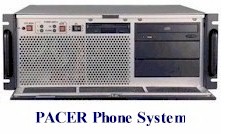 Database Systems Corp. (DSC) is a leading provider of call center technology and call center autodialers including voice broadcasting systems that can send voice messages to groups or individuals.

Our state-of-the-art voice broadcast system can send one phone message or can deliver millions of pre-recordered call messages. These messages can be played to either individuals and answering machines or just to individuals informing them of emergency alerts, community events or upcoming appointments. A different phone message can be played to an answering machine versus an individual.

After our system delivers the recorded message, the call recipient can be given the option to make menu touch phone selections using the phone keypad. This menu can be programmed as a simple menue or a complex script developed using our award winning IVR software. The call recipient can always have the option to be transferred to an operator or to an outside third party if your business rules require the personal handling of a call.

Contact DSC to learn more about our call center auto dialers, IVR answering solutions and message broadcasting systems.
Manage Voice Broadcasting Using Your iPhone
DSC now lets you manage your voice broadcasting campaigns using your iPhone (and Droid). The following easy to use functions are available to smartphone users.
Login to your account
Select a list of phone numbers to call
Select saved recordings to broadcast
Record messages by calling our service
Start and Stop a voice broadcast
Monitor the voice broadcast in progress
The DSC iPhone App now lets you manage any number of voice broadcasts using simple phone commands. Contact DSC to learn more about this simple way to control your voice broadcasting and to obtain a copy of this smartphone application.


---
The American Red Cross

"The American Red Cross is a humanitarian organization that provides emergency assistance, disaster relief and education inside the United States, as part of the International Federation of Red Cross and Red Crescent Societies.

Today, in addition to domestic disaster relief, the American Red Cross offers compassionate services in five other areas: community services that help the needy; support and comfort for military members and their families; the collection, processing and distribution of lifesaving blood and blood products; educational programs that promote health and safety; and international relief and development programs." - www.redcross.org

The American Red Cross selected Database Systems Corp. to provide our voice broadcasting phone system for it's community and employee notification requirements. The American Red Cross uses this system to alert certain employees and emergency response personnel during a disaster. Using our inbound IVR included with this voice broadcast system, American Red Cross personnel can record messages over the phone and transmit these messages to selected groups.
---
Analog Voice Broadcasting System
DSC offers an entry level voice broadcasting system that supports 1-48 analog phone lines. Called the WIZARD phone systems, these office environment systems contain computer telephony boards and Dialogic voice broadcast software from DSC. These systems are not kits. We custom install your application at our facility and test them before shipping to your facility. Simply plug in your analog lines and follow our simple VB WIZARD to install this system at your location.
WIZARD Voice Broadcast System Features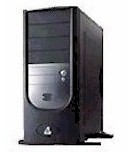 New Office Environment PC (Monitor Optional)
New Intel/Dialogic Telephony Card(s)
4, 8, 12, or 24 Analog Line Configurations
Windows OS
DSC Phone Software
Simple Message Delivery
Message With "Press Through" Call Out
Automatic FTC Opt Out compliance
Multiple Voice Broadcast Programs
VB Wizard Software
Text To Speech Integration
Touch Phone Navigation
Call Recording
Message Forwarding
Options and Upgrades
Customized Call Blasting Programs Using IVR Wizard
Concurrent Inbound IVR functionality
LINUX, Unix, Windows Development Kit
Custom VB Application Development
XML Push Voice Messaging
Professional Voice Over Messages
CRM Expansion Option with Agent Support
Easy Upgrade to PACER Systems with T1 Phone Lines
Call Answering Systems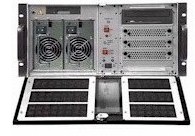 Phone systems from Database Systems Corp. are state-of-the-art computer telephony phone dialing systems that can also process inbound phone calls as well.

Our advanced call center autodialers support both analog (Wizard Series) and digital (Pacer Series) phone lines and can be configured from 1 analog line to a 1000 digital lines.

Calls are either initiated by the phone system or accepted from the outside. Developed with industry standard components (Dialogic, Intel, and Windows), our phone system has features and functions that can only be found in large scale PBX's, but at a fraction of the cost.
Call Us Today
Contact DSC to learn more about our voice broadcasting phone systems.



Voice Broadcasting
Auto Dialer
Message Broadcasting
Phone Message
Automated Messaging
Call Messaging
Message Dialer
Phone Broadcast
Send Phone Messages
VoiceXML Broadcast
Mass Calling
Robocall
Automated Alerts
Voice Broadcast
Voice Broadcast Simulation
Reminders
Voice Broadcasting Systems
Mass Communications
Mass Broadcast
Voice Broadcast Software
Voice Broadcast Service
Interactive Voice Messaging
Calling Systems
Call Broadcasting
Telephone Messaging
Voice Message Broadcasting
Phone Blasts
Voice Marketing
Voice Blasts
Calling Tree