Automated Surveys
IVR Survey Technology
Automatic Surveys Using IVR and Voice Broadcasting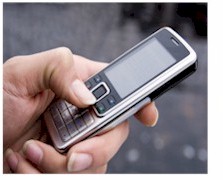 Database Systems Corp. (DSC) provides automated survey technology that performs CATI (Computer Aided Telephone Interviews) without the need for a survey taker. Automatic surveys can be launched using outbound calls that are intiated using our voice broadcasting technology. Inbound surveys can likewise be processed using our award winning IVR technology.
DSC has been developing computer software technology products since 1978. DSC products have evolved over the years and are now specific to the call processing industry. DSC specializes in call center phone systems, software and outsourced services.

DSC provides simple to complex automated surveys using internally developed Interactive Voice Response (IVR) software. Inbound call surveys can be processed using this CTI application. Outbound call surveys can likewise be initiated by broadcasting messages to respondents who can make phone keypad selections to opt into the survey.

For outbound automated surveys, DSC employs its voice broadcast phone system to contact call survey prospects. After the phone system plays an introductory message, the potential call survey respondent is given several options to select from an IVR phone menu. One of the options is to take this phone survey. Others may include the option to leave a voice message or talk with one of your representatives. Finally the respondent is given an option to simply decline to participate in the phone survey.

Database automated IVR surveys can be programmed to accept telephone keypad responses or can simply record each question response for later transcription and analysis. DSC maintains its automated call center in a highly secure and redundant location in Phoenix, Arizona.

Contact DSC to learn more about our complete phone survey technology and outsourcing services.


---
Johns Hopkins University

"The Johns Hopkins University was the first research university in the United States. Founded in 1876, it was an entirely new educational enterprise. Its aim was not only to advance students' knowledge, but also to advance human knowledge generally, through discovery and scholarship." - www.jhu.edu

Researchers at Johns Hopkins University utilize our automated survey program and call center services to manage their telephone surveys of medical research volunteers. Johns Hopkins is collecting behavioral information over an extended period of time for long term health care research.
---
Automatic Survey Features
Our automated survey solutions from DSC can be highly customized to meet your organization's survey requirements. DSC provides an experienced professional staff that can design and program your surveys. If you wish to develop your own surveys, we provide the training and tools to accomplish this. Here are just a few of the features that make our call survey software stand out from the rest.
Randomized Questioning
Unlimited Recorded Digit Responses
Unlimited Recorded Voice Responses
Unlimited Phone Interview Questions & Responses
Unlimited Phone Menu Branching
Customized Summary Reports
Interview Question Time-out Feature
Text To Speech Data Question Insertion
Transfer Respondent To a Live Interviewer
Related Automatic Survey Information
The following are additional web pages that relate to automated surveys:
Automated Survey Technology
Automatic phone surveys can be initiated by either an outbound call to the potential survey respondant or as the result of a phone call from the individual. For example, a company may wish to guage the level of custom satisfaction after a sale by calling the client and asking if they would be willing to respond to the survey. The more traditional IVR survey is taken when a caller contacts your organization (either for sales or service help).

The two primary technology products employed within DSC's IVR surveys are Interactive Voice Response (IVR) and Voice Broadcasting. Voice broadcasting is used to contact potential survey takers whereas IVR is used to perform the actual call survey. Here are detailed descriptions of these two technologies.
Call Us Today
Contact DSC to learn more about our automated survey technology including phone systems and services.