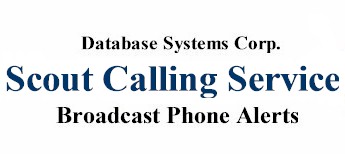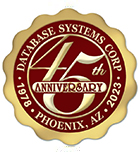 Boy Scout & Girl Scout Call Notification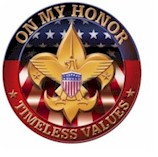 Database Systems Corp. (DSC) is a leading provider of automatic message broadcasting services and has been in business since 1978. DSC provides call processing services and phone systems using advanced technologies that have been developed internally over several decades.
DSC was chosen to provide voice broadcasting phone services for many different organizations (both private and public as well as non-profit) including the Girl Scouts of America.
These organizations manage their own calling programs by creating and maintaining various lists of personnel to receive calls. Voice messages are recorded using DSC's 800 number service and then transmitted to members of these organizations as required.
Emergency voice broadcast alerts can be delivered to members of the community with warnings of a natural disaster or emergency situation. Messages can be delivered to both individuals and answering machines.
What Is Voice Broadcasting?
Voice broadcasting (also referred to as phone broadcast or message broadcast) is a mass communication technique that sends a pre-recorded phone message to hundreds or even thousands of call recipients in a very short period of time. This technology can be used in business applications and for community alerts and notifications.
If the voice broadcast system detects a no answer condition or busy signal, the message can be scheduled for delivery at a later time. Complete online reports are available to view the effective delivery of messages in this fashion. Voice broadcasting can be used for many specific programs such as senior call reassurance and reminder applications.

Contact DSC to learn more about our automated scout calling services and phone systems.


---
Register Online And Save!
DSC now provides an online signup for both commercial and non-profit organizations. Setup fees are waived and the basic monthly fees are reduced if you use this convenient method of online registration.

To register online, click on the online registration image to the right.

Using our message calling service is easy and secure. Simply create one or more lists of call recipients offline and upload these list to your online account at DSC's website. Phone messages can be easily recorded using our 800 number service that lets you save numerous messages.

Once you've signed up for our service, here's all you need to do.
Create and save one or more list(s) of call recipients.
Record your phone message (either offline or using our 800 number).
Push "Start" broadcast button.
---
Girl Scouts of America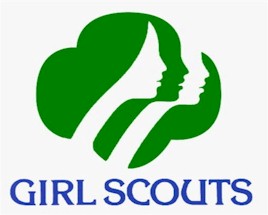 "Girl Scouts of the USA is the world's preeminent organization dedicated solely to girls—all girls—where, in an accepting and nurturing environment, girls build character and skills for success in the real world. In partnership with committed adult volunteers, girls develop qualities that will serve them all their lives, like leadership, strong values, social conscience, and conviction about their own potential and self-worth." - www.girlscouts.org

The Girl Scouts of America (GSA) chose Database Systems Corp. to provide call notification services to communicate with its members using recorded phone messages. Calls can be administered and initiated by GSA staff members to send bulk phone messages to Girl Scout troops across the U.S.A.
Girl & Boy Scout Calling Services
DSC provides automatic call notification services at our secure and redundant data center located in Phoenix, Arizona. Military installations such as Walter Reed Hospital utilize this service to call staff members and family residence delivering both emergency and non-emergency phone messages.

Our voice broadcasting service can be managed directly using DSC's secure website. Phone lists and voice recordings can be downloaded via the web to our call center and your phone campaign can be started online as well. For emergency voice broadcasting, we provide an 800 number to call to initiate an emergency broadcast to your employees or community.
Create and save one or more list(s) of call recipients.
Record your phone message (either offline or using our 800 number).
Push "Start" broadcast button.
---
Boy & Girl Scout Call Notification Systems
DSC offers both an affordable and expandable voice broadcast auto dialer system. This solution includes a modern Windows PC with Dialogic computer telephony cards.

When combined with our extensive IVR (Interactive Voice Response) software, these phone systems can perform both inbound call distribution as well as outbound IVR call campaigns - concurrently.

The WIZARD is our entry level call center phone system that supports up to 48 analog phone lines. If your outbound calling center requires more lines, our PACER system can be used to deliver voice messages over hundreds of digital phone lines.


---
Call Reports and Features
The following is a list of some of the features and options available with our boy and girl scout call notification phone systems and services:
Emergency notifications during disasters
Transfer calls to support personnel
Remote call transfer through dial out
Timeout features and call control options
Voice blast messages to millions of households
Computer generated phone calls for alerts
Automatic notifications of system failures
Single message broadcast using XML push
Customized touchphone responses
Database access and update
Text-To-Speech data conversions
Email notification of call results or voicemail
Send unique message to answer machines
Remote database access and update
Comprehensive online management reporting
Call Us Today
Contact DSC to learn more about our voice broadcasting products and services used the Boy Scouts and Girl Scouts of America.