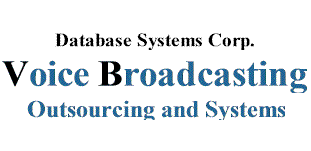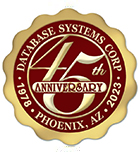 Voice Broadcast Software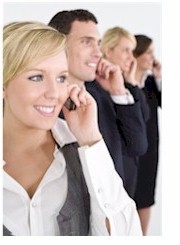 Database Systems Corp. (DSC) provides state-of-the-art technology for the call center industry. Our products include phone answering software and systems as well as voice message broadcasting solutions.

Our voice broadcasting phone system includes software for developing and running voice broadcast campaigns and applications. DSC provides a voice broadcast Wizard that lets you take a step by step approach to defining voice broadcasting programs.

Outbound phone campaigns can be developed quickly. Simply record your phone messages, assemble your list of individuals to be called and fill in the blanks using our VB Wizard. Simple message campaigns as well as complex "Press Through" programs can be put together in a logical and simple fashion.

DSC provides a complete IVR software development toolkit for more complex voice broadcasting applications. Programmers can use this library to create complex voice broadcast campaigns on LINUX, Unix or Windows servers that control the voice broadcasting phone system. This "Open" approach to voice broadcast development provides maximum flexibility when creating phone applications.

Contact DSC to learn more about our voice broadcast software.
Manage Voice Broadcasting Using Your iPhone
DSC now lets you manage your voice broadcasting campaigns using your iPhone (and Droid). The following easy to use functions are available to smartphone users.
Login to your account
Select a list of phone numbers to call
Select saved recordings to broadcast
Record messages by calling our service
Start and Stop a voice broadcast
Monitor the voice broadcast in progress
The DSC iPhone App now lets you manage any number of voice broadcasts using simple phone commands. Contact DSC to learn more about this simple way to control your voice broadcasting and to obtain a copy of this smartphone application.


---
Customer Profile - Microsoft Corporation

"At Microsoft, we work to help people and businesses throughout the world realize their full potential. This is our mission. Everything we do reflects this mission and the values that make it possible"

Microsoft Corporation selected Database Systems Corp. and our voice broadcasting services to send phone messages and emergency phone notifications to its employees. This emergency contact center service was provided when Microsoft needs to contact key employees for meetings during an emergency or an unscheduled event.
---
Advanced Voice Broadcast Software Features
Client/Server Architecture
Digital T1 800 Number Support
Analog Phone Line Support
Hearing Impaired TDD / TTY Phone device support
Linux, Unix, and Windows API libraries
DNIS Controlled
Sample VB Reports
Multiple Concurrent Programs
Play Message and Prompt
IVR Phone Key Input
Play Music On Hold
Call Outside Line and Transfer Call
Call Outside Line and Prompt for Input
Connect Caller to Outside party
Record Messages and Store
User Navigation and Selection
Voice Mail
Route Caller to Selected Agent Groups
C or C++ Visual Basic library
Database Access and Update
Text To Speech Software (TTS)
Mix Messages and Text
Response Logging and Reports
Call Us Today
Contact DSC for a FREE analysis and quote and to learn more about our voice broadcasting software services.



Voice Broadcasting
Message Broadcasting
Voice Blasts
Calling Tree
Auto Dialer
Computer Phone
Phone Dialer
Autodialers