Reminder Software
Voice Broadcasting Phone Reminder Software
Phone Reminder Software and Services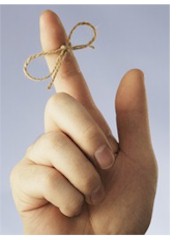 As a leader in the development of call center technology, Database Systems Corp. (DSC) can provide your organization with call reminders using our auto phone dialing systems and services. Our contact products and services include voice broadcasting using our multiple location call centers.

Employing our voice messaging systems and reminder software, DSC can deliver hundreds or thousands of phone reminders in just minutes! DSC reminder software delivers recorded messages to either answering machines or to individuals reminding group members of upcoming attractions, team events, community notifications, doctor or dental appointments, warranty deadlines, etc.

Our reminder software is "Smart" because it can deliver different phone messages to an answering machine versus an individual. Most reminders are simple messages, yet our phone broadcast solutions can be programmed to handle complex scripts with touchphone responses. If your reminder campaigns require human interaction, our reminder software can be design to transfer calls to operators that are standing by or to outside third parties.

This same reminder software can include personalized information from your client database (such as name, appointment date and time) in your phone messages.

Contact DSC to learn more about our phone reminder software, services and systems.


---
Client Profile - Bayer Group

"In its core areas, Bayer Polymers (a division of Bayer Group) occupies leading positions on the world market. For example, it is the global leader in polyurethane raw materials, synthetic rubber and isocyanate coating raw materials, and is a key market player in the fields of polycarbonate, styrenics and thermoplastic polyurethanes. The company is strategically very well positioned as it starts life as an independent company." - www.bayer.com

Bayer Polymers is currently utilizing our voice broadcasting services including our reminder software to notify all employees in case of an emergency as well as a reminder service for upcoming company events.
---
Advanced Phone Reminder Software Features
Client/Server Architecture
Digital T1 800 Number Support
Analog Phone Line Support
Hearing Impaired TDD / TTY
Linux, Unix, and Windows API libraries
DNIS Controlled
Sample VB Reports
Multiple Concurrent Programs
Play Message and Prompt
IVR Phone Key Input
Play Music On Hold
Call Outside Line and Transfer Call
Call Outside Line and Prompt for Input
Connect Caller to Outside party
Record Messages and Store
User Navigation and Selection
Voice Mail
Route Caller to Selected Agent Groups
C or C++ Visual Basic library
Database Access and Update
Text To Speech Software (TTS)
Mix Messages and Text
Response Logging and Reports
Call Us Today
Contact DSC for a FREE analysis and quote and to learn more about our call reminder software and systems.



Reminder Services
Medication Reminder
Past Due Reminder
Reminder Autodialers
Delivery Notification
Reminder Software
Payment Reminder
Notification Services
Patient Appointments
Pill Reminders
Order Status Reminder
Event Reminders
Marketing Reminders
Call Notification
Announcements
Appointment Reminders
Service Reminder Calls
Wake Up Calls
Debt Collection