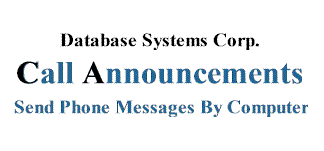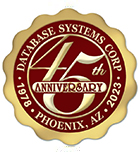 Phone Announcement Systems and Services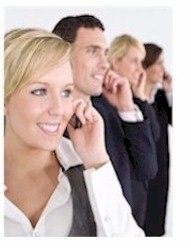 Database Systems Corp. (DSC) provides state-of-the-art telecommunications products and services including phone announcement systems. DSC likewise provides call announcement phone services using our multiple location call centers.

Employing our automatic message delivering phone systems, DSC can send hundreds or thousands of phone announcements in just minutes! A pre-recorded phone message can be delivered to either an answering machine or to an individual call recipient announcing upcoming events, appointments, deadlines, or emergency alerts.

Personalized information from your announcment database (such as name, event date and time) can be included in these call reminders. Announcement recipients can be given a message with selection options using our interactive touchphone (DTMF) response system.

A different announcement message can be delivered to an answering machine versus a "live" call recipient. Simple to complex scripts can be developed for touchphone response. Calls can be directed to operators that are standing by or can be transferred to outside third parties.

Contact DSC to learn more about our phone announcement services and systems.
Online Registration
DSC now provides an online signup for both non-profit and business organizations wishing to use our voice broadcasting outsourcing services. Our competitive rates are affordable, even for the smallest calling campaign.

Start Calling In Just Minutes!. Using our new online signup lets you get started immediately with your calling campaign. Simply create an account and agree to our standard terms and conditions. Then download your list of phone numbers and record a message. We accept major credit cards and for as little as $25, you can begin calling. Its that simple!

Both emergency and non-emergency voice broadcasting services can be provided by DSC.

To register online, click on the the online registration image or button on the right.

Using our voice broadcast service is easy and secure. Once you've signed up for our service, here's all you need to do.
Create and save one or more list(s) of call recipients.
Record your phone message (either offline or using our 800 number).
Push "Start" broadcast button.
---
Announcement Service Client - Siemens VDO

"Siemens VDO is a leading international automotive supplier of electronics and mechatronics. As a development partner within the automobile industry, we manufacture a comprehensive spectrum of products relating to the drivetrain, engine management electronics and fuel injection." - www.usa.siemensvdo.com

Siemens VDO currently utilizes our voice broadcasting announcement and phone reminder service to contact employees regarding upcoming meetings and events. Also, in the event of an emergency, employees are notified immediately.
---
Other Phone Announcement Applications
Our phone message delivery service and systems can be used for a wide range of calling campaigns. Here are just a few message broadcasting applications.
Event Reminders
Order Pickup Reminders
Inventory Confirmation
Special Offers & Incentives
Patient Reminders
Consumer Information
Appointment Reminders
Membership Renewals
Blood Bank Donor Requests
Subscription Renewals
Medication Reminders
Petitions and Citizen Polling
Company Event Reminders
Locator Services
Account Status
Call Us Today
Contact DSC for a FREE analysis and quote and to learn more about our phone announcement services.