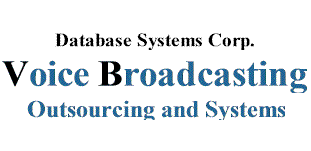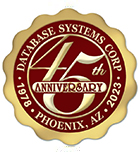 Phone Calling Tree Services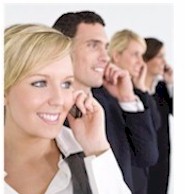 Database Systems Corp. (DSC) provides the latest computerized call center technology including voice broadcast services and systems for mass communications.

Voice broadcasting is an automated calling tree that broadcasts pre-recorded phone messages to hundreds or thousands of call recipients at once. Phone messages can be broadcast to customers in bulk fashion or can be delivered to community members in the event of an emergency.

DSC offers a very cost effective method of contacting thousands to millions of households using the latest voice broadcast technology.


What Is A Calling Tree?
In a traditional calling service, a telephone tree is a list of people, along with their phone numbers, arranged to facilitate a chain of calls in the event of an emergency or special event that requires the immediate contact of all people on the list.

When calls are made manually, the person who gets the first call will, in turn, contact a designated small group of people, who will then call other people and so on. A good way to set up emergency notification for any troop trips or overnights or to let parents know you will be late coming back from a trip.
Organizations looking to get a message out to a large number of people in a short amount of time can benefit significantly from this service. This mass communication technique is very effective for homeowners associations, clubs, schools, churches and community volunteers.
Manage Calling Tree Service Using Your Smartphone
DSC now lets you manage your voice broadcasting campaigns using your Android or iPhone smartphones. The following easy to use functions are available to smartphone users.
Login to your account
Select a list of phone numbers to call
Select saved recordings to broadcast
Record messages by calling our service
Start and Stop a voice broadcast
Monitor the voice broadcast in progress
Your smartphone now lets you manage any number of voice broadcasts using simple phone commands.

Contact DSC to learn more about this simple way to control your voice broadcasting and to obtain a copy of this smartphone application.

Telephone Tree Service - Register Online and Save!
If you wish to use our voice broadcasting phone services, DSC is pleased to offer significant discounts when you use our Online Registration Form.




Start Calling In Just Minutes!. Using our new online signup lets you get started immediately with your calling campaign. Simply create an account and agree to our standard terms and conditions. Then download your list of phone numbers and record a message. We accept major credit cards and for as little as $25, you can begin calling. Its that simple!

Contact DSC to learn more about our automated phone calling tree communications services.


---
BASF: The Chemical Company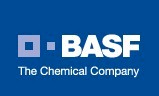 "BASF is the world's leading chemical company: The Chemical Company. Its portfolio ranges from oil and gas to chemicals, plastics, performance products, agricultural products and fine chemicals. As a reliable partner, BASF helps its customers in virtually all industries to be more successful. With its high-value products and intelligent solutions, BASF plays an important role in finding answers to global challenges, such as climate protection, energy efficiency, nutrition and mobility."
- www.basf.com

BASF selected Database Systems Corp. to provide automated telephone tree calling and phone communications services. BASF utilizes our emergency automated call services which are located in our Phoenix call center to contact its members and staff during various types of emergencies.








---
Types of Telephone Tree Calling Campaigns
Simple Voice Broadcast

This is a basic call where the auto dialer phone system dials from a computerized list and plays a pre-recorded voice message either to an individual, an answering machine, or both. No person or agent is required to talk with the call recipient who simply listens to the voice message. This technique could be useful when you wish to provide information or announce an event, provide a reminder, or request an action from the contacted individual. Different messages can be played if an answering machine is detected versus and individual.



Voice Broadcasting and Touchphone Response

This method expands the prior call technique by playing a message that gives the contacted individual options from which to select. Using touchphone responses such as "Press 1 for...", the choices could include obtaining additional information, being removed from the call list, leaving a voice message, or terminating the call. A different message can be left on an answering machine or the answering machine could be ignored completely. Although more complex than the prior call types, this form of voice messaging does not require that an agent be available to handle this call.


Voice Broadcasting and "Press Through" Call Transfer

This calling technique is similar to the prior voice messaging technique but with the option to transfer the call to a third party. Again, using touchphone responses the contacted individual can request that the call be transferred to an outside agent. The phone system dials another number and when contact is made with the third party or different phone system, the call is transferred. This is effective when the transfer party or organization is remote or not directly connected with your phone system and center.



Call Us Today
Contact DSC to learn more about our telephone tree calling services.



Voice Broadcasting
Message Broadcasting
Phone Message
Automated Messaging
Computer Generated Calls
Message Dialer
Telephone Broadcast
Send Phone Messages
VoiceXML Broadcast
Mass Calling
Group Messaging
Robo Calls
Automatic Phone Alerts
Voice Broadcast
Voice Broadcast Simulation
Reminders
Voice Broadcasting Systems
Mass Communications
Mass Broadcasting
Voice Broadcast Software
Voice Broadcasting Services
Telephone Messaging
Voice Message Broadcasting
Phone Blasting
Voice Blasting

Auto Dialers
Auto Dialer
Computer Phone
Phone Dialer
CTI IVR
DNIS Software
Predictive Dialer
Preview Dialer
Progressive Dialer
Predictive Dialing
Predictive Dialer Simulation
Predictive Dialer System
Predictive Dialer Software
Smart Predictive Dialers