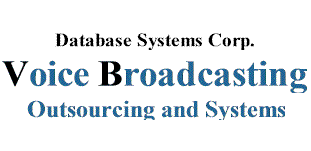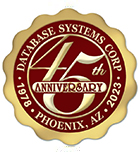 Telephone Messaging Systems and Outsourcing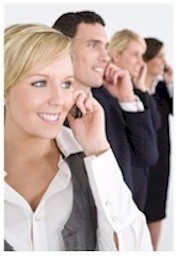 Database Systems Corp. (DSC), since 1978, has been developing computer related products and services. Our products include call center phone systems, software and outsourced phone related services.

Our computer telephony products for call centers include software and computer systems that deliver large volumes of phone calls using Mass Communications techniques. Developed using Intel processors and telephony boards, our telephone messaging systems are state-of-the-art call processing systems. Our phone software and systems also are used to connect existing applications to these call center phone systems.

Our phone systems can likewise process inbound phone calls and are fully capable of performing simultaneous phone messaging services and auto dialing.
What Is Telephone Messaging?
The following is a common definition for the term Telephone Messaging.
Telephone messaging is a computerized mass communication technique that delivers pre-recorded phone messages to hundreds or thousands of household residents and cell phone users simultaneously.

This communications method is accomplished using a modern computer system integrated with computer telephony boards and call management software.
It is easy to imagine the applications for telephone messaging - both for commercial and community notification. Messages can be sent to employees or customers in bulk fashion or can be delivered to community members in the event of an emergency or for simple reminders.

These telephone messages can be delivered to both individuals and answering machines. If our automatic messaging system detects a no answer condition or busy signal, the message can be scheduled for delivery at a later time. Unlike most phone broadcasting systems, our telephony messaging systems can properly deliver phone messages to an answering machine without the typical message truncation or overun.
Telephone Messaging Service - Register Online and Save!
DSC now provides an online signup for business and non-profit organizations wishing to use our voice broadcasting outsourcing services. Our competitive rates are affordable, even for the smallest calling campaign.

Start Calling In Just Minutes!. Using our new online signup lets you get started immediately with your calling campaign. Simply create an account and agree to our standard terms and conditions. Then download your list of phone numbers and record a message. We accept major credit cards and for as little as $25, you can begin calling. Its that simple!

Both emergency and non-emergency voice broadcasting services can be provided by DSC.

To register online, click on the the online registration image or button on the right.


---
Client Profile - Microsoft Corporation

"At Microsoft, we work to help people and businesses throughout the world realize their full potential. This is our mission. Everything we do reflects this mission and the values that make it possible"

Microsoft Corporation selected Database Systems Corp. and our telephone messaging services to provide emergency phone notification services to its employees. This emergency contact center service is provided when Microsoft needs to notify key employees about meetings during emergencies or when normal communications are disrupted or not sufficiently responsive.
---
Telephone Messaging Phone Systems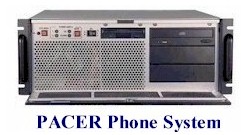 DSC offers telephone messaging phone systems for virtually all types and sizes of organizations. Our phone message delivery system includes a modern Windows PC with telephony technology from Intel / Dialogic.

When combined with our internally developed IVR software, these phone messaging systems can perform both inbound call distribution as well as outbound telephone messaging campaigns.

The WIZARD Voice Broadcasting System is our entry level call center phone system that supports up to 48 analog phone lines. If your telephone messaging center requires faster delivery to a larger audience, our PACER phone system can be used to deliver messages using hundreds of digital phone lines.
Call Us Today
Contact DSC for a FREE analysis and quote and to learn more about our telephone messaging products and services.