Voice Marketing Services
Voice Mail Broadcasting Systems
Send Voice Marketing Messages To Clients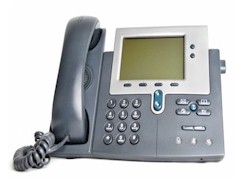 Database Systems Corp. (DSC) is a leading technology provider for the call center industry and has been providing computer software and services since 1978. DSC has developed a series of call processing phone systems including voice mail marketing solutions.
What Is Voice Mail Marketing?
"Voice marketing using an automatic voice mail broadcasting system can send thousands of prerecorded phone messages to call recipients at once. Messages are delivered to either live contacts or to their voice mail or answering machines.

Voice mail broadcasting technology has both commercial and community service announcement applications. This powerful technology can be abused if used by spammers. Therefore, it should be employed only for legitimate contact purposes and should follow all state and federal guidelines."
DSC voice marketing systems are intelligent. Besides offering the ability to detect a live answer versus a voice mail system, our phone systems can properly deliver a unique message to the voicemail without truncating the message. If our voicemail broadcasting system detects a no answer condition or busy signal, the message can be rescheduled for delivery later that day or into the following day.

Contact DSC to learn more about our voice marketing phone services and systems. To learn how to use our voice broadcasting services, click on the Voice Broadcast Quick Tour. (Popups must be enabled on your browser). For a list of other applications and services provided by DSC, please visit our phone applications web page.
Register Online For Voice Mail Broadcasting Services
If you wish to use our voice broadcasting phone services, DSC is pleased to offer significant discounts when you use our Online Registration Form.




Start Calling In Just Minutes!. Using our new online signup lets you get started immediately with your calling campaign. Simply create an account and agree to our standard terms and conditions. Then download your list of phone numbers and record a message. We accept major credit cards and for as little as $25, you can begin calling. Its that simple!
---
Express Digital Graphics, Inc.

Express Digital Graphics, Inc. specializes in providing its clients with digital photography. Express Digital focuses primarily on sports photography but also provides photographic services for non sports related events. - www.PhotoReflect.com

Express Digital Graphics, Inc. has contracted with Database Systems Corp. to provide voice marketing services to its clients. Because of its seasonal business, Express Digital sends out voice marketing reminders to its existing clients several times a year.
---
Voice Mail Broadcasting Systems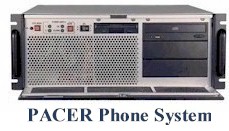 DSC offers voice mail broadcasting systems for both small and large marketing applications. This modern call center phone system includes a Windows PC with Dialogic computer telephony cards.

When combined with our full-featured voice marketing software, these phone systems can perform both inbound call distribution as well as outbound voice mail broadcasting campaigns.

The WIZARD voice broadcast system is our entry level voice message delivery system that broadcasts phone messages using up to 48 analog phone lines. If your message broadcast center requires faster delivery to a large number of households, our PACER voice broadcasting system can be used to deliver messages over hundreds of digital phone lines.
Voice Marketing Services
Besides offering an industry leading voice mail broadcasting system, DSC provides voice marketing services using our own secure call center. In most cases, your voice marketing applications can be developed and running on the same day.

Our online voice broadcasting service is a self managed program that lets you maintain your calling programs using our secure website. Customer lists and voice recordings can be downloaded via the web to our call center and your phone campaign can be initiated online as well. For emergency voice broadcasting, we even provide an 800 number to call to launch an emergency broadcast to your employees or community.
Voice Marketing Reports
One of the most important features included with our voice mail broadcasting systems and phone services is our extensive voice marketing reporting. These phone marketing reports provide our clients with a complete view of the performance of their phone marketing campaigns as they are progressing.

These reports are maintained online and provide important feedback that lets you observe and control the performance of your phone marketing programs.

Statistics and Graphs let you measure the effectiveness of each phone campaign as it is running.

The statistical information contained in each of these reports can be downloaded into a spreadsheet format for individually customized reporting.
Call Us Today
Contact DSC to learn more about our voice mail broadcasting services and voice marketing solutions.



Voice Broadcasting
Message Broadcast
Phone Message
Automated Messaging
Call Messaging
Message Dialer
Phone Broadcast
Call Blast
Interactive Voice Broadcasting
Call Broadcasting
Telephone Messaging
Voice Message Broadcasting
Phone Blasts
Voice Blasts

Auto Dialers
Auto Dialer
Computer Phone
Phone Dialer
Autodialers
CTI IVR
Predictive Dialer

Text Messaging
Text Messaging
Send Text Messages
Send SMS Messages
Voice Text Messaging
Text Message Services
Automatic Text Messaging
SMS
Short Message Service
SMS Broadcasting
Text Messages
SMS Outsourcing