Telephone User Interface
Interactive Voice Response Design
Telephone User Interface (TUI) Design Software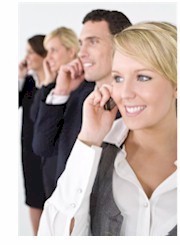 Database Systems Corp. (DSC) is a leading IVR supplier that develops interactive voice response (IVR) systems and IVR software. The success of these products in the marketplace can be credited to our TUI (telephone user interface) design utilities.

Telephone user interface is commonly defined as the following:
"Telephone User Interface is a term used for all the user interaction with the telephone, typically through interactive voice response systems. This name apparently was coined to match GUI - for Graphical User Interface."
An IVR processes incoming phone calls, playing recorded messages including information extracted from databases and the internet, and potentially routes calls to either in-house service agents or transfers the caller to an outside extension. IVR is a natural enhancement to the DSC phone system's current robust features of predictive dialing, ACD, and digital call recording.

Contact DSC to learn more about our telephone user interface systems and supporting IVR software. For a complete list of other call processing features, please visit our phone system features web page.
IVR Phone Systems and Software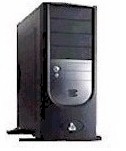 DSC offers a complete, affordable and expandable IVR phone system with telephone user inteface design features. Features include our easy to use IVR Wizard software that leads you step by step through the development of your own custom phone applications.

The DSC IVR System can be programmed by your own organization or our professional staff can design a custom IVR application for you in a fast and efficient manner. These IVR applications can be easily ported to any of our DSC phone systems when your call volume requires a larger system.
Common TUI Applications
Automatic phone registration
Organizational call routing
Financial information requests
Voice mail services
Customer surveys
Order processing and tracking
Information lookup
Entertainment schedules, etc.
For a complete listing of our telephone user interface applications as well as our outbound calling applications, please see our phone applications.
Call Us Today
Contact DSC to learn more about our telephone user interface systems, software and services.



IVR Information
IVR Development
IVR Services
IVR Solution
IVR Programming
Outbound IVR
IVR Technology
IVR Management
IVR Hosting
IVRS Software
IVR Implementation

Phone Features
Hunt Group
PSTN
Direct Inward Dialing
Music On Hold
Night Answering
Call Blending
Plain Old Telephone Service
Conference Call
Skills Based Routing
Voice Response System
DNIS Software
ANI Software
Call Recording
Call Monitoring
Text To Speech
Screen Pop