Voice User Interface
VUI Design with Interactive Voice Response
VUI (Voice User Interface)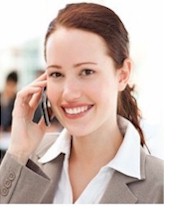 Database Systems Corp. (DSC) has been a leading provider of Interactive Voice Response (IVR) software and systems. Critical to the success of these products is our VUI design utilities.

VUI (Voice User Interface) is commonly defined as the following:
"A Voice User Interface (VUI) is the term used to describe the interaction with computers though voice/speech platform in order initiate an automated service or process."
An Interactive Voice Response (IVR) processes inbound phone calls, plays recorded messages including information extracted from databases and the internet, and potentially routes calls to either in-house service agents or transfers the caller to an outside extension. It enhances our phone system's current robust features of predictive dialing, ACD, and digital call recording.

Contact DSC to learn more about our VUI systems and supporting IVR software.
WIZARD Phone Systems With VUI Software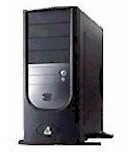 DSC offers a complete, affordable and expandable IVR phone system with VUI design features. Features include our easy to use IVR Wizard software that leads you step by step through the development of your own custom phone applications.

The 4 line IVR system includes our Wizard setup software or comes optionally with our comprehensive IVR Software development toolkit.

Program your own IVR System or let our professional staff design a custom IVR application for you in a fast and efficient manner. These IVR applications can be easily ported to our digital PACER phone system when your call volume requires a larger system.
VUI Applications
Voice User Interface (VUI) systems can be used for many different phone applications:
Stock quotes Major investment firms allow customers to get stock and option price quotes by phone.
Controlling sensitive data Banks are using voice verification to avoid unauthorized callers gaining access to confidential information.
Business directory assistance Companies are beginning to offer commercial directory assistance, including hotel and restaurant guides. A caller can make inquiries in natural form, e.g., "Is there a French restaurant near the beach?"
Flight information Airlines are using VUI for their employees to schedule flights. Airline reservation systems will be broadly deployed for corporations and the public.
Parcel tracking Large parcel shipping companies are using IVR to automate giving a customer status of their package when they call and say the tracking number.
E-mail Distribution More and more products and services allow calling in over the telephone and hearing e-mail using text to speech.
Accepting toll free calls Most toll free calls in the US are completed by the computer deciding whether the receiving party has accepted the call by simply understanding "yes" versus "no.".
Call Us Today
Contact DSC to learn more about our VUI design systems including our voice user interface products, software and IVR services.



IVR Information
IVR Manual
IVR Applications
IVR Solution
IVR Programming
IVR Outsourcing
Automated Voice Response
Automated Response Unit
IVR Testing
Phone Surveys
Phone Contests
IVR Call Center
Outbound IVR
CTI IVR
DNIS
ANI Software
IVR Technology
IVR Management
IVR Hosting
IVR Surveys
CATI
Phone Interview
IVRS Software
IVR Vendor
IVR Implementation