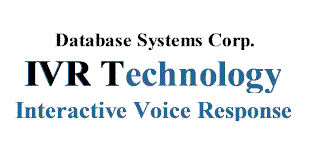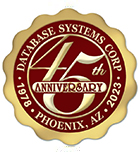 Hosted IVR Call Center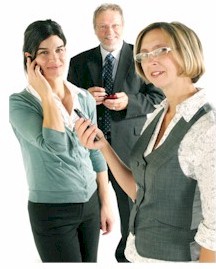 Database Systems Corp. (DSC) is a leading IVR company and provider of hosted IVR services. DSC has been providing computer technology and software since 1978 including voice broadcasting services and interactive voice response (IVR) services.
Experienced Developers
Using internally developed IVR technology, DSC can provide sophisticated and affordable IVR phone applications to virtually any size company or organization. Our hosted IVR center processes incoming calls using our "Smart" interactive voice response software that answers calls without an operator. Our experienced IVR programming staff deliver comprehensive IVR applications quickly and according to the rules and guidelines that your business or organization requires.
Remote Data Access
IVR software can integrate your phone applications with your website using XML messaging which can access information from virtually anywhere. DSC can likewise access remote database information that is required by your phone application.

Contact DSC to learn more about our hosted IVR services. For a complete listing of some of the IVR solutions that DSC has hosted on our IVR system, please visit our IVR phone applications webpage.


---
State Of New Jersey - Department Of Community Affairs

"The Department of Community Affairs is dedicated to investing in our communities. Our programs - our investments - are creating neighborhoods where people want to raise families and build businesses.

The Department of Community Affairs, through its various divisions and affiliates, is making direct and positive contributions to lives on every street in New Jersey. We can help plan a town, inspect it and protect it. We can work with the town's elected officials and advocate for its residents." - www.state.nj.us

The Department of Community Affairs, State of New Jersey, has contracted with Database Systems Corp. to provide hosted IVR services to its residents using our IVR call center. This service answers calls from individuals and organizations making Freedom Of Information requests. Calls are processed automatically using our IVRS (IVR systems) and service. Our call center phone systems process these calls with prompts and menu routing, and records responses left by the callers. These voice recordings are transmitted to the state via email for subsequent fulfillment by state employees.
---
Hosted IVR Reports
An important feature included with our hosted IVR outsourcing services is our extensive reporting system. These call reports provide the administrator with a complete view of the performance of IVR calling campaigns and include graphical presentation of data as well.

This reporting and feedback system helps you observe and control the performance of your answering services.

Graphs and charts of operational statistics let you measure the effectiveness of each call campaign as it is running.

The information contained in each of these reports can be downloaded into a spreadsheet format for customized reporting.
Professional Voice Prompts

To achieve the maximum results from our IVR hosting service, consider using our professional voice recording services. We have contracted with several professional voice talents that you can sample by visiting our Voice Over Talent web page. These services can be provided to you at affordable prices and put a finishing touch on your call campaign. The voice recordings are produced in minimal time at a professional recording studio.


Call Us Today
Contact DSC for a FREE analysis and quote and to learn more about our hosted services.



Information
IVR System
IVR Phone