Automated Voice Response
Complete Systems and Outsourcing Services
Automated Voice Response Systems (AVRS)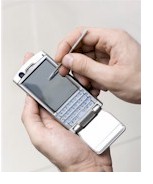 Database Systems Corp. (DSC) is a leading provider of computer telephony products including automated voice response systems (AVRS) and software.
What Is Automated Voice Response?
Automated Voice Response Systems (commonly abbreviated to AVRS) is another term for the more common definition (interactive voice response). This is a computer telephony phone application and hardware that accepts voice input and/or touch-phone keypad selection. An AVRS responds to this input by providing appropriate information in the form of a voice answer or provides a connection to a "live" operator. Another term for AVR is automated response unit, or ARU.

AVRS can also be just one component of a larger phone function that includes database access.

Contact DSC to learn more about our automated voice response systems and hosted IVR services.
Automated Voice Response Development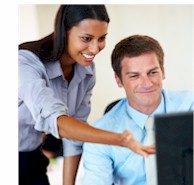 DSC is a leading IVR supplier and offers complete AVRS programming services and automated voice response application development. From simple to complex phone applications, DSC personnel can design, develop, test and implement your custom IVR phone campaign quickly and have your phone program in place with a minimal amount of time.

Our highly professional and trained programming staff can analyze your phone needs and design your IVR Applications to meet your requirements. Your calling campaign does not have to conform to a static IVR model. Instead our IVR System will answer your calls according to the rules dictated by your business.
Automated Voice Response Systems (AVRS)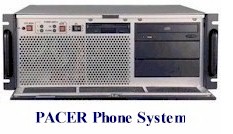 DSC offers both an affordable and expandable automated voice response system. This solution includes a modern Windows PC with Dialogic computer telephony cards. When combined with our extensive IVR software, these phone systems can perform both inbound call distribution as well as outbound IVR call campaigns - concurrently.

The WIZARD IVR system is our entry level call center phone system that supports analog phone lines. If your calling center requires more lines, our PACER IVR system can be used in environments where digital phone line support is necessary.
Automated Voice Response Outsourcing
Besides offering state-of-the art phone systems and computer telephony products, DSC provides IVR services at its multiple data centers.

Using the technology that we have developed, our experienced programming staff can design and implement your inbound calling campaigns quickly and efficiently. And you will find our AVRS services are quite affordable as well.
Call Us Today
Contact DSC for a FREE analysis and quote and to learn more about our automated voice response products and services.