CATI
Computer Assisted Telephone Interviewing
Automatic Phone Interviews Using IVR Technology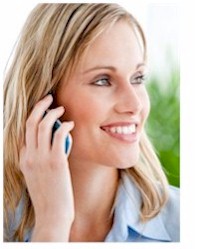 Since 1978, Database Systems Corp. (DSC) has been providing computer products including automatic call center phone systems. These systems have been provided to our clients along with our IVR applications and computer assisted telephone interviewing (CATI) software.

DSC has developed CATI applications using our award winning interactive voice response solutions. Automatic phone interviews can be processed by answering respondent phone calls or can be initiated by outbound phone calls.

Using our autodialer phone systems and CATI software, we can call a potential interviewee and play a custom greeting. The caller is given the option to be interviewed by phone or can talk with a representative (if you choose). Likewise, the caller can leave a voice message, hear additional information or simply decline to be interviewed at this time or ever.

The call survey application can be programmed to accept touchphone response or can record each question response for later analysis.

Contact DSC to learn more about our phone surveys and CATI systems and services.
Automated Telephone Interview Features
CATI Computer assisted telephone interviewing offers many benefits and features.
More standardized samples and contact procedures can be programmed in the CATI system, insuring uniformity and efficiency.
Recorded responses and text to speech conversions allow interview questions to be automatically modified to include current information already obtained and to phrase questions appropriately by such personal characteristics as gender and marital status.
Computer-controlled skip patterns permit far more complex interviews than are possible with paper and pencil forms. Questions can be designed to vary according to answers given earlier in the interview or even according to random numbers. Complex experiments can be integrated into the survey.
In-process data cleaning is a standard benefit, since many potential interviewer errors, such as missed questions or inappropriate skips, are virtually eliminated. Also, apparent discrepancies between responses may be automatically identified for probing during the course of the interview.
Interview results and calculations are available sooner because data entry and most manual editing and data cleaning steps are performed during the CATI process. For more complex telephone surveys and scripts, this may save weeks between the completion of interview and the beginning of analysis of the interview responses.
Automatic record-keeping, by date, time, sample segment facilitates both interim and final reports on sampling outcomes and performance. Automatic timing of alternate question wordings and sequences can aid in the design of interviews that are less burdensome to respondents and more efficient for researchers.
CATI Outsourcing Services
Our CATI clients are provided the following features when using the telephone survey outsourcing services at our call center: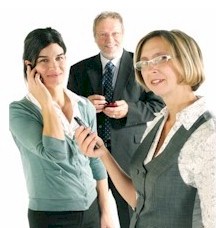 800 Answering Service For CATI
Overall Timed Interview Process
Individually Timed Questions
Simple To Complex Interview Scripts
Database Access and Update
Unlimited Interview Questionaires
Website and Server Data Access
Text To Speech Converter
Touchtone Response Recording
Voice Response Recording
Professionally Recorded Question Prompts
Outside Phone Transfer Upon Test Completion
Online Reporting
Much More....
Call Us Today
Contact DSC to learn more about our automated surveys and interviewing software and services.



Testing and Interviewing
IVR Testing
Phone Interviews
IVR Survey Builder
IVR Surveys
Clinical IVR Surveys

Business Services
Phone Payment Services
Voice Over Talent
Employee Management
Help Desk Solutions
Self Service IVR
Store LocatorService
HRD Phone Services
Employee Testing
Virtual Secretary
Virtual Help Desk

Professional Services
Medical Phone Services
Legal Phone Services
Financial Services
Real Estate Phone
Phone Coaching

Community Services
Transportation Phone
Emergency Management IVR
I'm Ok Senior Calls
Information Phone
Utility Phone Services
IVR Registration Services
Money Transfer IVR
Security Guard Monitor
House Arrest Calls
Third Party Verification