800 Phone Services
Automatic Call Answering Service
800 Number Phone Answering Service
Since 1978, Database Systems Corp. (DSC) has developed and marketed database software and call processing solutions. DSC is a leading provider of call answering services and phone systems. DSC can provide your organization with automated 800 phone answering services.


What Is 800 Phone Service?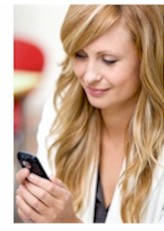 An 800 number is a special telephone number where the calling party is not charged for the long distance call by the telephone operator. This type of phone service is also referred to as toll free service.

Instead the called party pays all of the charges for the call to the telephone operator, usually based on factors such as the amount of usage the number experiences, the cost of the trunk lines to the facility, and possibly a monthly flat rate service charge.

800 numbers are commonly used by businesses but it is possible to get a toll-free number for a residence or cell phone.

They include the area codes 800, 888 (since 1995), 877 (since 1997), 866 (since 2000), 855 (since 2000 although not yet in heavy use), 844, 833 and 822 (the last three are not yet active but reserved).
DSC provides automatic 800 phone answering services using our award winning interactive voice response (IVR) software and computer phone systems that answer calls without an operator.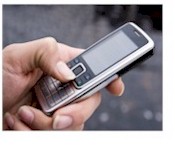 Inbound 800 phone calls are answered using our computer phone service and these calls may be processed entirely by our phone system or can be routed to your service representatives.

Our experienced IVR programmers can deliver comprehensive phone applications - providing you with complete answering services quickly and economically. Our experienced staff can develop a custom call answering service application that interacts with your web services as well as external databases.

DSC maintains an offsite call center at a secure and redundant data center to ensure reliable, ongoing service. DSC is the developer of our own IVR software and are uniquely positioned to manage your 800 phone answering service campaigns.

Contact DSC to learn more about our automated answering services and automated phone answering systems.


---
Customer Profile - State Of New Jersey

"The Department of Community Affairs, through its various divisions and affiliates, is making direct and positive contributions to lives on every street in New Jersey. We can help plan a town, inspect it and protect it. We can work with the town's elected officials and advocate for its residents.

From cities whose former industrial centers have given way to abandoned buildings, to rural towns that have not received the support they deserve to achieve greatness - we are investing in people all across New Jersey." - www.state.nj.us

The State of New Jersey, Department of Community Affairs, has contracted with DSC to provide 800 phone answering services individuals making Freedom Of Information requests. These calls are processed automatically using our IVR phone answering technology and service. DSC answers the state's 800 number in our Phoenix call center, processes each call with prompts and menu routing, and records voice response requests. These voice recordings are transmitted to the state via email for subsequent fulfillment by state employees.
---
800 Phone Answering Service Features
Our 800 phone service is more than just a simple toll free answering service. DSC provides the following features with our outsourcing answering service: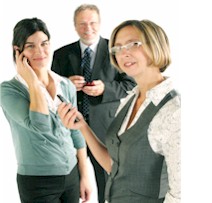 Your Own 800 Number
Transfer and Answer Existing 800 Number
Unlimited Menu Selection By Caller
Simple To Complex Caller Routing
Complex Outside Phone Dialing Rules
Database Access and Update
Website and Server Data Access
Text To Speech Data Conversion
Call Recording and Messaging Service
Online Reporting with Real time Update
Optional Professional Voice Prompts
Much More....
Call Us Today
Contact DSC to learn more about our automated 800 phone number answering services and systems.