Call Recording
Record Caller and Agent Conversations
Call Recording and Voice Recording Systems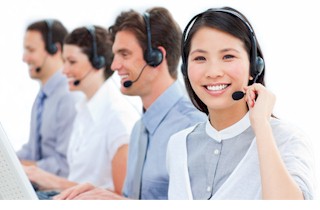 Database Systems Corp. is a leading provider of call center technology. Our call processing solutions include phone systems and computer telephony software. One of the features of this technology is the ability to record phone conversations using our phone systems.

Our state-of-the-art phone systems are designed to be complete call center solutions. Features of these systems include predictive dialing, automatic call distribution (ACD), interactive voice response (IVR). Call recording is a natural extension and feature of these products.

Call center recording is an invaluable feature in today's modern call center, helping supervisors monitor agent performance while performing quality assurance tasks. Order entry verification and confirmation can be easily accomplished when calls are recorded.

After hour message recording is also another means or media for your customers to communicate with you. Database Systems Corp. introduced its call recording solution to enhance the performance of a call center by providing all of these recording functions.

Contact DSC to learn more about our call center products and services including our call recording solutions. For a complete list of phone system features, please visit our Phone Features web page.
Real Time Call Monitoring
Using our call recording feature, call centers now have the ability to record and retrieve phone conversations in real time. Administrators can selectively record specific agents, all agents, certain campaigns, randomly, or even provide an agent with the ability to record on demand. Additionally, the recording option can be customized to meet virtually any set of business rules. Finally, since our digital call recording system was developed by DSC, support is performed by just one vendor.


Call Recording In Your Applications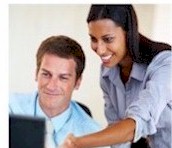 Voice recording and call monitoring features have been added to our computer telephony (CTI) phone systems and softphone application development library.

Application programmers can now include call recording and retrieval features in existing Web, Linux/Unix, and PC applications.

Call recording can now be a standard feature within any computer application that requires phone connectivity.



IVR and Voice Broadcast Recording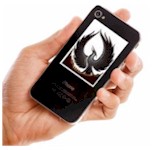 Besides recording two way conversations during a normal call center phone operation, the DSC call recording system can be used to record simple messages left by callers using our IVR solutions.

Likewise, with our voice broadcasting system, the contacted party can be prompted to leave a recorded message after listening to message menu played by the voice message phone system.

This message recording feature greatly improves the productivity of your automatic call center while adding flexibility to your calling campaigns.


Call Recording and Call Logging Features
Call center agent recording
Recording retrieval systems
Optimal recording size
Fast, easy retrieval
Large and configurable storage
Remote supervisor monitor
Complex search capabilities

by agent
by date
by time
by date range
by time range
DNIS
phone number(s)
combinations of above
by others
Call Recording Information
Contact DSC to learn more about our call recording phone systems and services.