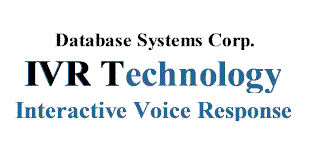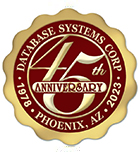 IVR Voice Messaging Services
Database Systems Corp. (DSC) is a leading provider of computer telephony products including interactive voice response solutions using XML and VXML technology.


What Is IVR and VXML?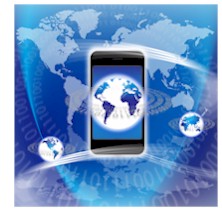 VoiceXML (VXML) is a format for specifying interactive voice dialogues between a human and a computer. This standard allows IVR and voice applications to be developed and deployed in a way similar to how HTML is used for web applications. Systems employing this technology are sometimes referred to as Voice Portals.

A common implementation is to deploy banks of voice browsers attached to the public switched telephone network so that users can use a telephone to interact with voice applications.
Our phone messaging services with VXML messaging lets you automatically send calls from your computer system to our phone systems using VoiceXML Push logic. Our phone systems can automatically access information from your computer systems and web servers using XML pull logic, retrieving web information and converting this to voice.

Alerts can be automatically broadcast to systems administrators or to an entire department based upon an external event such as a power failure or system failure. Other applications may be as simple as wakeup calls or weather alerts that are triggered automatically from your own computer systems or websites.

Contact Database for a FREE analysis and to learn more about our xml push software and automatic messaging systems.
XML Pull Data Access
Database Systems Corp. supports XML Pull and Web Information Access logic that enables our PACER phone system to make external requests for information via the internet. Using this technique, callers can be given information maintained anywhere on the web. Using our Text To Speech application software, text information can be retrieved via discreet messages to other web sites (or servers) and this information converted into a phone message that is automatically played to the caller. Virtually any type of information can now be relayed to a caller using our phone system.


---
Johns Hopkins University

"The mission of The Johns Hopkins University is to educate its students and cultivate their capacity for life-long learning, to foster independent and original research, and to bring the benefits of discovery to the world."

Researchers at Johns Hopkins University utilize our IVR hosting services and interactive voice response data center to manage automated surveys of student volunteers. Johns Hopkins is collecting behavioral information over an extended period of time for long term health care research.
---
The Benefits of XML Message Broadcasting
The following are some of the benefits of our XML Push phone messaging systems.
Automating emergency notification services
Accessing large volumes of dynamic information
Processing simple notification and reminder calls
Extending hours of operation (24 by 7)
Speeding response times to callers
Expanding call capacity faster and at a lower cost
Providing multi-lingual message support
Reducing the cost of service center operations
XML Push Applications
These are just a few applications for XML Push phone message services: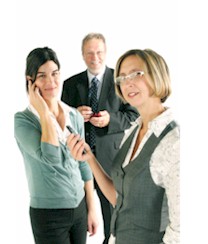 Automatic Message Transmission
Technical Assistance Alert
Marketing Promotion Alert
Student/Instructor Reminders
Wake Up Service
Appointment Reminders
Power Outage Notification
System Failure Alert
Severe Weather Warnings
Stock Alerts
Relay Web data via XML Pull
Disaster Alerts and Warnings
Group Meeting Notifications
Special Event Notification
Wedding/Funeral Announcements
And much more.....
XML Pull Applications
These are just a few applications for XML pull remote data access:
Automatic Message Retrieval
Technical Assistance Information Access
Access Customer Information
Account Balance Information
Email access and playback
Sports Scores and Team Information
Weather and Temperature Reports
And much more.....
Phone Message Service Features
XML Standard Messages
Client/Server Architecture
Multiple messages in XML message
Customized XML message processing
Multiple phone number messaging
Play Message and Prompt
Call Outside Line and Transfer
Connect Caller to Outside party
Record Automatic Message and Store
User Navigation and Selection
Voice Mail
Route Caller to Support Rep.
Database Access and Update
Text To Speech (TTS)
Mix Messages and Text
Response Logging and Reports
Call Us Today
Contact DSC for a FREE analysis and quote and to learn more about our IVR voice messaging and VXML messaging services.