Conference Calling
Database Systems Corp.
Conference Call Phone System Feature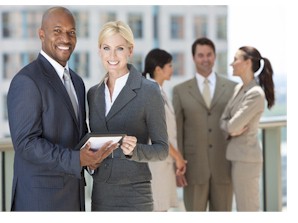 Database Systems Corp. (DSC) is a leading provider of call center technology including phone systems and software. Our call processing solutions are full featured systems that include functions such as the ability to perform teleconferencing and conference call management.

DSC phone systems feature both inbound call answering and outbound autocall functions. These systems operate in dedicated call centers or in a business or customer service call processing environment. Features include voice broadcasting and interactive voice response call handing.


Besides offering these dedicated phone systems, DSC also provides a complete line of support and development services to its clients.
What Is A Conference Call?
"A Conference Call is a telephone call in which three or more participants engage in the call. The conference calls may be designed to allow all parties to speak during the call, or the call may be set up so that only a limited number of participants can speak while the others merely listen to the call.

Businesses use conference calling as a daily tool when meeting with clients and prospects as well as when conducting regular team meetings and training classes. A conference call can be a valuable tool in cutting travel costs and allowing workers to be more productive by not having to leave their office or workspace for meetings."
To obtain technical information about the DSC conference call feature, please visit our online IVR software manual and user guide.

Contact DSC to learn more about our call center phone systems including our conference calling solutions. For a complete list of phone system features, please visit our phone features web page.
DSC Phone Systems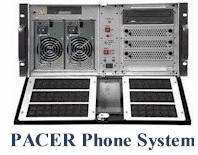 DSC has developed both an analog and a digital phone system with conference call features. If your call center is small or requires fewer phone lines, the DSC WIZARD analog phone system can fulfill your call processing requirements. These economical systems are capable of managing virtually any type of inbound and outbound phone campaign.

For medium to large call processing applications, DSC provides phone systems capable of automatically answering phone calls while processing automated dialing campaigns. The PACER phone system supports digital phone lines and is capable of addressing multiple T1's. These PACER systems can be networked together to support call center environments handling thousands of calls at once.
Conference Call Information
Contact DSC to learn more about our phone systems and conference calling services.



Call Information
Automated Call Distribution
ACD Software
ACD System
Virtual ACD
ACD Phone Systems
ACDS
Hosted ACD
Call Distribution

Phone Features
Public Switched Telephone Network
DID Direct Inward Dialing
After Hours Answering Service
Call Blending
Plain Old Telephone Service
Skills Based Routing
Voice Response System
DNIS Software
ANI Software
Text To Speech
Screen Pop