Automotive Reminders
Oil Change and Warranty Service Reminders
Remind Clients When Automotive Service Is Required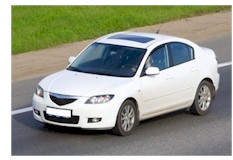 Database Systems Corp. (DSC) provides state-of-the-art phone systems and outsourcing services that are ideally suited for reminder call applications. These include voice broadcasting solutions that can deliver automotive service call reminders.

Employing voice broadcast systems, DSC data centers can deliver thousands of phone reminders in just minutes! Pre-recorded messages can be delivered to either answering machines or to individuals reminding them that their vehicles require warranty work, that its time for an oil change on their car, or that an important manufacturer recall item needs repair.



Simple to complex automotive reminder scripts can be developed allowing call recipients to make selections using a touchphone response. Calls can be sent directly to a service representative if necessary or can be transferred to an outside third party phone line.

Personalized information from your automotive customer database (such as name, type of vehicle, type of service, warranty dates, etc.) can be included in these automatic service reminders. In some reminder campaigns, different messages can be played based upon contact with an answering machine or a person and based upon the time of day.

Contact DSC to learn more about our automotive service reminder calls.
Types Of Automotive Reminder Services
Automotive reminder calls can be sent to your clients for any number of reasons to assist your organization in communicating with your customers. Here are a few examples of these types of calls.
Service Call Reminder - Contact customers when periodic service is required on their car.
Oil Change Reminder - Contact clients whenever their vehicles require an oil change.
Warranty Reminders - Notifiy customers when a vehicle warranty repair is required.
Manufacturer Recall Notice - Notifiy clients when their vehicle needs a recall item fixed.
Service Completion Call - Let clients know when their vehicle is ready for pickup.
Trade-in Specials - Contact customers when their vehicle qualifies for a trade in program.
Online Reminder Service Reports
An important feature of our automotive reminder solution is the ability to produce real time reports and graphs.

This online reporting system helps you observe and control the performance of your call reminder campaign.

Voice message broadcast graphs and charts of operational statistics let you measure the effectiveness of each automotive reminder campaign as it is running.

The statistical information contained in each of these reports can be downloaded into a spreadsheet format for individually customized reporting.
Call Us Today
Contact DSC for a FREE analysis and quote and to learn more about our automotive reminder phone services.