Voice Mail Services
Voice Answering Service and Voice Mail Broadcasting
Voice Mail Systems and Broadcasting Services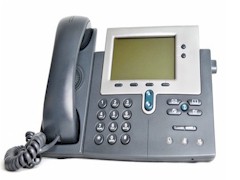 Since 1978, Database Systems Corp. (DSC) has been a leader in providing contact management technology including automated phone systems and telephony software.

DSC provides voice mail services which include call answering and processing capability that is integral to automatic call center phone service. Likewise, DSC provides advanced voice mail broadcasting solutions for call centers and organizations needing to get phone messages out quickly.

Automatic phone answering systems with voice mail service is becoming the standard with modern businesses. This service offers callers the opportunity to obtain information about products and services 24 hours a day. Likewise, clients and prospective customers can leave voice mail messages for your employees and business associates or can have calls directed to internal customer assistance representatives or to outside phone numbers.

Our IVR (Interactive voice response) processes inbound phone calls, plays recorded messages including information extracted from databases and the internet, records voice mail messages, and potentially routes calls to either in-house service agents or transfers the caller to an outside extension. It enhances our phone systemís current robust features of predictive dialing, ACD, and digital call recording.

This IVR front ends your organization, collecting useful information from a caller, sometimes fulfilling the callerís request without a transfer to a customer service representative. Our total voice mail solution gives your organization complete 24 by 7 capability, providing around-the-clock information to your callers.

Contact DSC to learn more about our automated voice mail services and phone systems.
Register Online For Voice Mail Broadcasting Service
If you wish to use our voice broadcasting phone services, DSC is pleased to offer significant discounts when you use our Online Registration Form.




Start Calling In Just Minutes!. Using our new online signup lets you get started immediately with your calling campaign. Simply create an account and agree to our standard terms and conditions. Then download your list of phone numbers and record a message. We accept major credit cards and for as little as $25, you can begin calling. Its that simple!
---
Communications Workers of America, AFL-CIO

"The New Jersey Nurses Union (N.J.N.U.), a member of the Communications Workers of America (AFL-CIO), was organized to foster the general welfare of its members and exists for the purpose of addressing the staff nursesí concerns related to wages, rates of pay, hours, working conditions, and grievance handling." - www.njnu.org

The New Jersey Nurses Union utilizes our voice broadcasting services to contact its members for meetings and other general announcements and event reminders.
---
Voice Mail Service Reports
One of the most important features included with our voice mail phone services is our extensive online reporting system. These call reports provide our clients with a complete view of the performance of their inbound and outbound call processing campaigns as they are progressing.

These reports provide important feedback that lets you observe and control the performance of your automatic phone calling programs.

Statistics and graphs let you measure the effectiveness of each phone campaign as it is running.

The statistical information contained in each of these reports can be downloaded into a spreadsheet format for individually customized reporting.
Call Us Today
Contact DSC to learn more about our voice mail services.



Voice Broadcasting
Message Broadcasting
Auto Calls
Phone Message
Automated Messaging
Call Messaging
Message Dialer
Phone Broadcast
Voice Messaging
Voice/Text Messaging
Broadcast Messages
VoiceXML Broadcast
Mass Calling
Robocall
Automated Alerts
Voice Broadcast
Voice Broadcast Simulation
Reminders
Voice Broadcasting Systems
Mass Communications
Mass Broadcast
Voice Broadcast Software
Call Blast
Interactive Voice Messaging
Calling Systems
Call Broadcasting
Telephone Messaging
Phone Blasts
Voice Blasts
Calling Tree