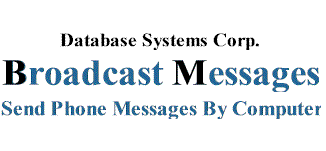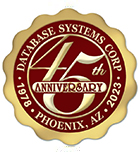 Send Calls Using Automatic Phone Dialers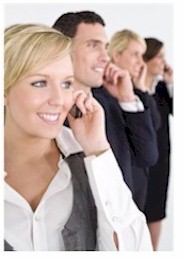 Database Systems Corp. (DSC) provides the latest technology that helps organizations broadcast phone messages using automatic phone dialing systems. This technology is used by community organizations such as police and fire departments to contact community members in the event of a disaster or to send public announcements.
The CARE (Call Reassurance) program developed by DSC is an example of how this technology can be used within a community. Senior citizens who subscribe to the CARE service can be called daily to ensure they are OK. This service has been credited with saving numerous lives and is just one example of how voice broadcasting can be used by communities.
DSC is also a leading provider of call processing services including phone broadcast services that automaticall send phone messages. Sending phone messages to a large group of call recipients is a communications technique that is gaining popularity, particularly with targeted phone audiences such as clients or with members of a community during an emergency alert.

Emergency or alert messages can be delivered to community members in the event of a disaster that affects a large population in a geographic area. Commercial messages can be sent to selected groups of customers all at once. Broadcast messages can be delivered to both individuals and answering machines. If our voice broadcasting system detects a no answer condition or busy signal, the phone message can be scheduled for delivery at a later time.

Contact DSC to learn more about our how to send calls to community members or to your clients.
Register Online For Voice Broadcast Service
DSC now provides an online signup for non-profit and commercial organizations wishing to automatically send calls to their members. Online signup lets you get started immediately when you accept our terms and make online payments using our convenient and secure website. Or request a contract online and a representative from DSC will contact you and help you register for our service.

For non-profit organizations, our setup fees are waived and the basic monthly fees are reduced if you use this convenient method of registration.

To register online, click on the online registration image or button on the right.
---
BASF: The Chemical Company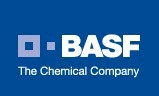 "BASF is the world's leading chemical company: The Chemical Company. Its portfolio ranges from oil and gas to chemicals, plastics, performance products, agricultural products and fine chemicals. As a reliable partner, BASF helps its customers in virtually all industries to be more successful. With its high-value products and intelligent solutions, BASF plays an important role in finding answers to global challenges, such as climate protection, energy efficiency, nutrition and mobility."
- www.basf.com

BASF selected Database Systems Corp. to provide automated calling and phone communications services. BASF utilizes our emergency dialers and calling services which are located in our Phoenix call center to send calls to its members and staff during various types of emergencies.
---
How To Use Our Voice Broadcasting Service
Our online phone message delivery service is easy to use and it's secure. Once you've registered for our service, here are the simple steps required to send phone messages.
Create and upload one or more list(s) of call recipients.
Record your phone message (either offline or using our 800 number).
Push "Start" broadcast button.
That's it. For an online tour of our phone service, visit our voice broadcasting demonstration page. If you are unable to use our online voice broadcast website, you can call our 800 number, record your message, select a saved list of call recipients, and initiate the broadcast.
Online Voice Broadcast Reports
An important feature of our phone broadcasting service is our extensive online call reports. These voice broadcast reports provide our clients with a complete view of the performance of their call campaigns as they are progressing.

The phone messaging reports are maintained online and provide important feedback that lets you observe and control the performance of each calling program.

Statistics and Graphs let you measure the effectiveness of these campaigns as they are progressing.

The information contained in each of these reports can be downloaded into a spreadsheet that lets you produce your own customized reports.
Call Us Today
Contact DSC for a FREE analysis and quote and to learn more about how to send phone messages using our state-of-the-art technology.



Voice Broadcasting
Message Broadcasting
Phone Message
Automated Messaging
Call Messaging
Message Dialer
Phone Broadcast
Voice Messaging
Voice SMS Messaging
VoiceXML Broadcast
Mass Calling
Robo Call
Send Text Messages
Send SMS Messages
Voice Text Messaging
Text Message Services
Auto Text Messaging
Computer Generated Alerts
Voice Broadcast
Voice Broadcast Software
Telephone Messaging
Voice Message Broadcasting
Phone Blast
Voice Mail Broadcasting
Voice Blast
Calling Tree

Auto Dialers
Auto Dialer
Computer Phone
Phone Dialer
Autodialers
Predictive Dialer
Preview Dialer
Progressive Dialer