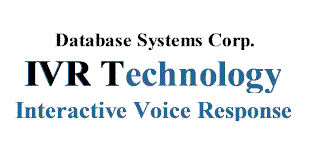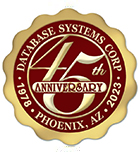 IVR Best Practices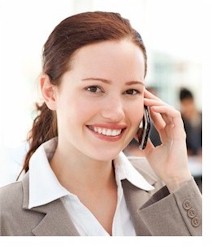 Designers and developers of IVR applications should be fully aware of the impact this application has upon callers and also be aware of the caller's needs and nuances that this IVR presents to this audience.
What Are IVR Best Practices?
IVR best practices are an accumulation of tried and true methods that can be employed to provide the IVR caller with the best possible experience while engaged with the phone system. This is a fine balance between providing the information and transactional result that the organization requires while satifying the needs of the caller.
Database Systems Corp. (DSC) has been providing call processing phone systems and computer software development since 1978. DSC's experienced and professional staff of IVR developers have created IVR applications for many groups and industries.

DSC offers complete IVR design and development services for the creation of automatic phone answering applications. Whether your application is simple or complex, DSC can develop your phone campaign quickly and have your application in production within days.

Contact DSC to learn more about our IVR development and hosted IVR services.
IVR Best Practice Guidelines
The following Do's and Don't's are just a few of the IVR best practices that developers should keep in mind when creating interactive voice response applications.
IVR Doís
Provide callers with a maximum of four options per menu from which to choose, with the most frequently selected options being first in the list.
Allow callers to key ahead for quickly navigation through the IVR menus.
Make keypad presses consistent throughout the entire IVR.
Describe the key action first followed by the key to press.
Allow callers to talk with an agent. Not all caller needs can be satisfied by the IVR system and it is important that your callers can speak with an agent during normal hours when agents are available.
Employ a single voice for all menu prompts for consistency of presentation.
Use prompts that are natural sounding and easy to understand (avoid heavy dialects).
Test market the IVR for success factors prior to implementation
Measure caller acceptance before, during, and after implementation.
Create a pilot test system before it goes live and fine tune prior to full implementation.
Advise callers of planned changes in advance.
Monitor the IVR closely, particularly after initial implementation, to ensure user acceptance.
Perform load testing of the IVR and affiliated systems (website, data servers, etc.). If you create a successful IVR, a high concurrent volume may bring your IVR system down if this load factor has not been properly tested.
Develop an effective contingency plan to fall back on if your IVR system (or major component) fails.
IVR Donítís
Don't simply offer a breakout to an agent because you have a call center operation. Encourage the use of the IVR, but don't discourage or make it difficult for the caller who needs to speak with an agent.
Don't forget the importance of managing your system - it would be better for you to know that that your system is unavailable or has a fault than for customers to ring you on another line and tell you.
Don't assume that the use of an IVR will satisfy all of your customers' calling needs. A badly implemented IVR could actually damage your organization's reputation, cost you customers, plus increase your costs and call volume within a call center.
Don't be surprised to hear about customer dissatisfaction with your IVR - there are still many callers who don't like interacting with a machine.
---
State Of New Jersey - Department Of Community Affairs

"The Department of Community Affairs is dedicated to investing in our communities. Our programs - our investments - are creating neighborhoods where people want to raise families and build businesses.

The Department of Community Affairs, through its various divisions and affiliates, is making direct and positive contributions to lives on every street in New Jersey. We can help plan a town, inspect it and protect it. We can work with the town's elected officials and advocate for its residents." - www.state.nj.us

The Department of Community Affairs, State of New Jersey, has contracted with Database Systems Corp. to provide a phone information service to its residents using our IVR software and phone services. This service answers calls from individuals and organizations making Freedom Of Information requests. Calls are processed automatically using our IVRs (IVR systems) and service. Our call center phone systems process these calls with prompts and menu routing, and records responses left by the callers. These voice recordings are transmitted to the state via email for subsequent fulfillment by state employees.
---
IVR Design and Implementation Phases
Database Systems Corp. applies the systems approach to the design and development of IVR applications for its system's and service clients. Here is a breakdown of the IVR design concepts as performed by our experienced IVR management and development organization.
Call Us Today
Contact DSC for a FREE analysis and quote and to learn more about our IVR design solutions and IVR hosting services.