Online IVR Reporting System
Sample IVR Reports
---
Download Report Information
This IVR report provides the user with the ability to download information from our call log system into an external file format for processing. The following is some of the information that can be download in this report file:
Campaign - Usually identified by 800 number or IVR program.
Lead Source - Lead source of caller.
Date - Date of inbound phone call.
Time - Time of day when call received.
Phone Number - Caller phone number (if ANI is available).
Status - Final call status (busy signal, person, etc).
Call Attempts - Number of times the number was called before a successful call completion.

For complete information about our IVR reporting system and IVR software solutions, please contact us. DSC can provide any additional custom reports that your organizations requires. DSC also provides a comprehensive set of IVR software library routines for the development of virtually any Interactive Voice Response application.


---
IVR Phone Systems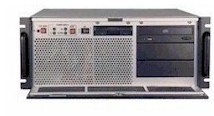 DSC offers an affordable and expandable phone system that supports IVR functions along with our voice broadcasting functionality. Features include our easy to use voice broadcasting and IVR software that lead you step by step through the development of your own outbound IVR phone applications.

Our entry level phone is a 4 analog line IVR and voice broadcasting system which includes our simple WIZARD setup program or comes optionally with our comprehensive IVR Software development toolkit.

If your outbound IVR campaigns require more lines, our PACER phone system can be used in environments where hundreds to thousands of digital phone lines are required.
Call Us Today
Contact DSC for a FREE analysis and quote and to learn more about our IVR and voice broadcasting products and services.


---

IVR Reports
Call Summary
Calls By Location
Calls By Time Of Day
Detail Call Report
Calls By Area Code
Call Duration Report
Call By Month Report
Daily Call Summary
Day Of The Week Report
Download Data Report

IVR Information
IVR Services
IVR Applications
IVR Solutions
Custom IVR Programming
IVR System
IVR Call Center
IVR Phone
Voice Portal
Outbound IVR
IVR Management
IVR Platforms
IVR Outsourcing
Hosted IVR