Online IVR Reporting System
Sample IVR Reports
---
Calls From Area Code Report Information
This IVR report provides call information sorted by the area code of the caller. This report includes information such as the number of calls from each area code. The following information is included in this report:
Area Code - Specific area code where call was initiated.
Number Of Calls - Total number of calls from each area code.
% of Total - Percentage of calls in this area code versus total number of calls.

For complete information about our IVR reporting system and IVR software solutions, please contact us. DSC can provide any additional custom reports that your organizations requires. DSC also provides a comprehensive set of IVR software library routines for the development of virtually any Interactive Voice Response application.


---
IVR Phone Systems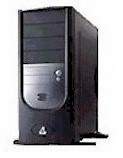 DSC provides an affordable IVR System that is ideally suited for automated phone testing applications. This phone system features our comprehensive IVR test development software that leads you step by step through the design and design of your automated tests.

Our entry level phone system supports analog phone lines and is called the WIZARD system. This 4 line IVR phone system includes a simple setup tool or comes optionally with our IVR software development toolkit that lets you develop more complex phone examinations.

If your test audience is large and your calling campaign requires additional phone lines, our PACER IVR phone system can be used in environments where hundreds to thousands of digital phone lines are available.
Call Us Today
Contact DSC for a FREE analysis and quote and to learn more about our voice broadcasting products and IVR services.


---