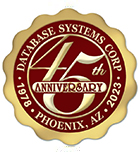 Softphone CTI Technology
Database Systems Corp. (DSC) is a leading provider of computer telephony integration (CTI) phone systems and software solutions. DSC provides our clients with software that connects a standalone application or their existing programs with our state-of-the-art phone system. This connection is called the DSC Softphone.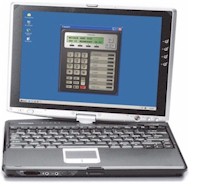 What Is A Softphone?
One common definition of a softphone is the following:
"A softphone is an application that enables a desktop, laptop or workstation computer to function as a telephone. In this scenario, a computer network functions as the medium for transmitting telephone information and service.

Equipped with a headset or a hand-held device, and using the numbers on the keyboard to dial, the computer with soft phone software can perform the full range of telephone features available through traditional systems including such functions as teleconferencing and call forwarding.

Soft phones typically make use of the computer's sound card for audio input and output.

Soft phones are typically used in call centers and other businesses that rely heavily on a combination of computers and telephones."
Using DSC softphone technology, you can connect your employees to our phone systems using one standard interface. Enhance your existing desktop applications by placing computer telephony integration phone functions and features within these existing programs, whether they are designed for the Web or Windows. Or simply use our stand-alone Softphone in conjunction with these existing applications.

The DSC Softphone connects your computer applications with our PACER (digital) and WIZARD (analog) series of phone systems. PLUS we provide extensive reports, statistics, and graphs to help you effectively manage the operation of your phone system and application.

Our Softphone functions on your local area network (LAN) or over the Internet, enabling your employees to work either in your corporate offices, satellite remote offices or from home.

Contact DSC to learn more about our softphone application and phone systems.
Phone Software Functions
The DSC phone software library supports many different phone features. The following are just a few of these CTI soft phone functions. The graphic buttons demonstrated below are just examples that can be tailored to fit your specific softphone application.
- This function allows a user to login to our phone system.

- Likewise, a user can log off from our phone systems.

- Make a user available to make or receive calls.

- A User can initiate a phone call through our phone system.

- User can place a call on hold.

- User can take a call off hold.

- A user can start recording a phone conversation.

- User can stop recording the phone conversation.

- A user can hangup on a phone call.

- Make a user unavailable to make or receive calls.


Softphone Software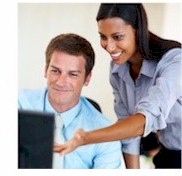 CTI software from DSC is a rich set of library routines that enable application programs to communicate with our phone system. This comprehensive softphone software lets you increase employee productivity, enhance customer service and reduce costs by combining the capabilities of our robust phone system with the custom functionality of your Windows, Unix or Web applications.

Calls can be accepted by the phone software and distributed in an intelligent fashion to your phone agents using our automatic call distribution (ACD) and IVR software.

Calls are routed to available agents based upon DNIS (Dialed Number), ANI (Caller ID), or information entered by the caller in our IVR system.
Softphone Dialers and Call Routing Systems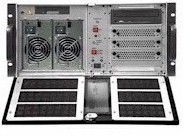 Phone systems from Database Systems Corp. are state-of-the-art computer telephony systems that handle inbound and outbound phone calls for small to large organizations.

Our computer phone systems support both analog (Wizard Series) and digital (Pacer Series) phone lines and can be configured from 1 analog line to a 1000 digital lines.

Calls are either initiated by the phone system or accepted from the outside. Developed with industry standard components (Dialogic, Intel, and Windows), our phone system has features and functions that can only be found in large scale PBX's, but at a fraction of the cost.


Inbound Phone Answering System - The DSC phone system processes inbound phone calls and distributes these calls using our ACD (Automatic Call Distribution) system. With our IVR (Interactive Voice Response) system, callers can perform self-help functions without speaking with an individual by making simple selections using the keypad on their phone set. Our phone system can even connect calls to your employees who are working at home or in remote offices.



Outbound Phone Dialer - Our DSC phone dialer is capable of performing outbound calling functions including voice broadcasting, dial on demand, predictive dialing, progressive dialing, and preview dialing - all at the same time.



Blended Call Center Phone Systems - The Database Systems Corp. phone system is capable of performing both inbound and outbound calling functions simultaneously. This blended call capability makes our phone system ideal for call centers.
Call Us Today
Contact DSC for a FREE analysis and quote and to learn more about our computer telephony phone dialers.



Computer Telephony Information
Screen Pop
Autodialers
CTI IVR
Computer Telephony Software
Telephone Software