Computer Telephony Integration
CTI Software and Computer Telephony Phone Systems
Computer Telephony Integration Solutions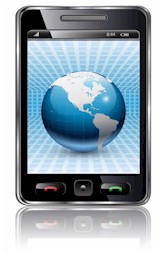 Database Systems Corp. is a leading provider of computer telephony integration (CTI) products which include CTI software and our computer telephony enabled phone systems. DSC is also a leading provider of computer telephony outsourcing including our award winning IVR (Interactive Voice Response) and voice broadcasting services.

What is Computer Telephony Integration? In simple terms, computer telephony integration is the interaction and control between a phone system and a managing computer system. Here is a common definition for this technology:
"Computer telephony integration (CTI) is technology that allows interactions on a telephone and a computer to be integrated.

As contact channels have expanded from voice to include email, web, and fax, the definition of CTI has expanded to include the integration of all customer contact channels (voice, email, web, fax, etc.) with computer systems."
Computer Telephony Software from DSC is a robust set of library routines that enable your application programs to communicate with your phone system. This computer telephony software lets you increase staff productivity while enhancing your customer relationships and reducing costs. This is accomplished by combining the capabilities of your phone system with the custom functionality of your Windows, Unix or Web applications.

DSC maintains two different computer telephony integration phone systems - the PACER digital and WIZARD analog phone systems. With our Telephone Software, your phone system and computer work together to provide cost-saving benefits.

Contact DSC to learn more about our computer telephony integration software and phone systems.
Computer Telephony Integration Processes
The following are some of the tasks our computer telephony software can perform with our integrated telephony enabled phone systems.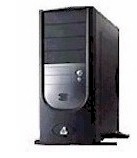 Our CTI phone systems support both analog (Wizard Series) and digital (Pacer Series) phone lines and can be configured from 1 analog line to a 1000 digital lines.

Calls are either initiated by the phone system or accepted from the outside. Developed with industry standard components (Dialogic, Intel, and Windows), our phone system has features and functions that can only be found in large scale PBX's, but at a fraction of the cost.
Call information display - Caller's number, number dialed, IVR collected information


Screen pop - Caller information on answer, with or without using calling line data.


Multiple dialing techniques - Fast dial, preview, and predictive dial.


On-screen phone control - Answer, hang up, hold, conference, etc.


Data transfer - Coordinated phone and data transfers between two parties.


Call Control - Log on, Pause, Wrap-up, Log off, etc.


Advanced functions - Call routing, report functions, desktop activities, and multi-channel and multi-media integration.


Agent state control - For example, after-call work for a set duration, then automatic change to the ready state.
Call Us Today
Contact DSC to learn more about our computer telephony integration products and services.



Computer Telephony Information
CTI Software
Softphone
Phone Software
Call Answering Software
Telephony
Computer Phones
Phone Dialer
Automatic Dialers
CTI IVR
DNIS Software