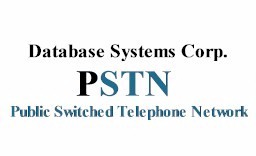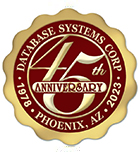 Phone Systems And PSTN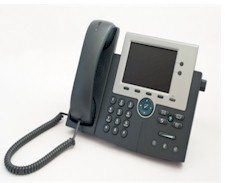 Database Systems Corp. (DSC) is a leader in providing call handling and call processing solutions. DSC offers both computer telephony software and call center phone systems as well as outsourced call center services using our modern technology. DSC phone systems work over the public switched telephone network (PSTN), as well as VOIP networks (with appropriate converter hardware).

The WIZARD (analog) and PACER (digital) phone systems from DSC are often seen as replacements for the typically larger and more expensive PBX phone systems. Inbound calls are processed by these phone systems using ACD software and IVR (Interactive Voice Response) systems that automatically answers calls without an operator.

Our call center phone systems also perform all types of autodialer functions including voice broadcasting. Voice broadcast systems can send one phone message or can deliver millions of pre-recordered call messages.
What Is PSTN?
PSTN, or Public Switched Telephone Network, is the network of the world's public circuit-switched telephone networks, in much the same way that the Internet is the network of the world's public IP-based packet-switched networks.

Originally a network of fixed-line analog telephone systems, the PSTN is now almost entirely digital, and now includes mobile as well as fixed telephones. It is sometimes referred to as the Plain Old Telephone Service (POTS).
Contact DSC to learn more about our telephony software and phone systems. To view other features of these modern call processing systems, please visit our phone system features web page.


---
Sara Lee Processes Retail Sales Using DSC System

Sara Lee Corporation is a global manufacturer and marketer of high-quality, brand-name products for consumers throughout the world. With headquarters in Chicago, Sara Lee Corporation has operations in 55 countries and markets branded products in nearly 200 nations. Sara Lee Corporation's leading brand names are household words around the globe. Sara Lee's preeminent brands are built on consumer needs and expectations, offering exceptional quality and value.

Sara Lee acquired an IVR analog phone system from Database Systems Corp. to process after-hour orders for it's clothing and apparel line of products. Using simple voice prompts, this system allows consumers to place orders for these clothing products without the need for a sales representative. Orders are processed the following business day.
---
WIZARD Analog Phone Systems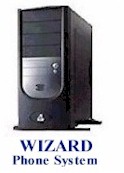 For call applications that are small and require just a few phone lines, the DSC WIZARD analog phone system can fulfill your call handling requirements. These low cost systems are capable of managing virtually any type of inbound and outbound phone campaign.

Automatic phone answering is performed using our IVR software that processes inbound phone calls without the need for an operator.

The WIZARD systems employ our voice broadcasting technology which can be used to deliver phone messages. This function has both commercial and community applications.
PACER Digital Phone Systems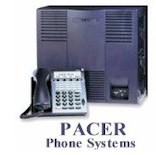 For medium to large call processing applications, DSC provides digital T1 phone systems capable of automatically answering phone calls while processing automated dialing phone campaigns.

The PACER Digital Phone System supports digital phone lines and is capable of addressing multiple T1's. The PACER system can simultaneously process hundreds of calls over digital phone lines. These PACER systems can be networked together to support call center environments handling thousands of calls at once.



Call Us Today
Contact DSC for a FREE analysis and quote and to learn more about our computer telephony products and services.



Computer Telephony Information
Softphone
Phone Software
Call Answering Software
Telephony
Computer Phone
Phone Dialer
Autodialers
CTI IVR
CTI Software
Computer Telephony Integration
Telephone Software

Phone Features
Hunt Group
Direct Inward Dialing
Music On Hold
Night Answering
Call Blending
Conference Call
Skills Based Routing
Voice Response System
DNIS Software
Call Recording
Call Monitoring
Text To Speech
Screen Pop