Phone Dialers
Computer Telephony Integration Phones
Phone Dialers and CTI Phone Systems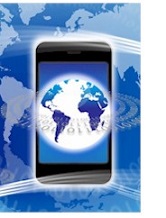 Database Systems Corp. (DSC) is a leading provider of computer telephony integration (CTI) phone dialers and inbound phone systems.

Our phone dialers are capable of managing virtually any type of outbound phone campaigns including voice broadcasting hundreds to thousands of calls at once. This technology can be used for both commercial applications and for community notification programs. Commercial messages can be sent to call recipients in bulk. Likewise alerts and warnings can be delivered to community members in the event of an emergency.

These phone dialers also can perform predictive dialing as well as other types of auto dialing programs. If our phone system detects a no answer condition or busy signal, calls can be re-scheduled for a later time. Complete online reports are available to view the effectiveness of each of these calling campaigns.

Contact DSC to learn more about our automatic phone dialers and voice broadcast phone systems.
Computer Telephony Phone Dialers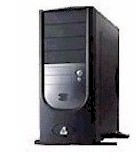 Phone systems from Database Systems Corp. are state-of-the-art computer telephony systems that handle inbound and outbound phone calls for small to large organizations.

Our CTI phone systems support both analog (Wizard Series) and digital (Pacer Series) phone lines and can be configured from 1 analog line to a 1000 digital lines.

Calls are either initiated by the phone system or accepted from the outside. Developed with industry standard components (Dialogic, Intel, and Windows), our phone system has features and functions that can only be found in large scale PBX's, but at a fraction of the cost.


Inbound CTI Phone Answering System - The DSC phone system processes inbound phone calls and distributes these calls using our ACD (Automatic Call Distribution) system. With our IVR (Interactive Voice Response) system, callers can perform self-help functions without speaking with an individual by making simple selections using the keypad on their phone set. Our phone system can even connect calls to your employees who are working at home or in remote offices.



Outbound CTI Phone Dialer - Our DSC phone system is also capable of performing outbound calling functions including voice broadcasting, dial on demand, predictive dialing, progressive dialing, and preview dialing - all at the same time.



Blended Call Center Phone Systems - The Database Systems Corp. phone system is capable of performing both inbound and outbound calling functions simultaneously. This blended call capability makes our phone system ideal for call centers.
Call Us Today
Contact DSC for a FREE analysis and quote and to learn more about our computer telephony phone dialers.



Auto Dialers
Auto Dialer
Predictive Dialer
Preview Dialer
Progressive Dialer
Predictive Dialing
Predictive Dialer Simulation
Predictive Dialer System
Predictive Dialer Software
Smart Predictive Dialers
Phone Features

Computer Telephony Information
CTI
CTI Software
Softphone
Screen Pop
Phone Software
Call Answering Software
Telephony
Computer Telephony Software
Computer Telephony Integration
Telephone Software
Computer Phone