Call Blending
Database Systems Corp.
Agents Handling Inbound and Outbound Calls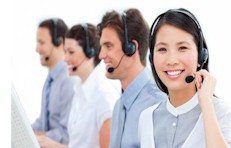 Database Systems Corp. (DSC) is a leading provider of call processing phone systems and software. This call center technology include functions such as the ability to perform inbound call answering while simultaneously processing outbound calls.

DSC phone systems operate in dedicated call centers or in a business or customer service call processing environment. Features include voice broadcasting and interactive voice response call handing.
What Is Call Blending?
"Call Blending is the ability of agents to simultaneously make outbound calls and receive inbound calls on one system - without doing anything such as logging on or off the system.

The mechanics are like this: when inbound volume is low, agents are busy placing outbound calls to customers; as volume increases, the system transfers the agents to the inbound work team; then, as volume decreases, it moves them back to the outbound calling job. The system does the work, the agent does the talking, productivity increases and so do customer service levels."
To obtain technical information about the DSC call blending feature, please visit our online IVR software manual and user guide.

Contact DSC to learn more about our call center phone systems including our call blending solutions. For a complete list of phone system features, please visit our phone features web page.
Call Blending Features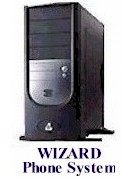 Route calls to remote offices
Distribute calls to work at home employees
Intelligent skills based routing
Prioritized call routing
DNIS assignment of agent groups
GUI interface
Unlimited number of agent groups
Custom messages for each DNIS
Web call backs
Multimedia support (email, chat, inbound, outbound calls)
Alarms for callers in queue
Call-back message support
Customizable agent screens
Conference Call Information
Contact DSC to learn more about our phone systems and conference calling services.



Call Information
Automated Call Distribution
ACD Software
ACD System
Virtual ACD
ACD Phone Systems
ACDS
Hosted ACD
Call Distribution
IVR Provider

Phone Features
Public Switched Telephone Network
DID Direct Inward Dialing
After Hours Answering Service
POTS
Voice Response System
Text To Speech
Conference Call
Screen Pop