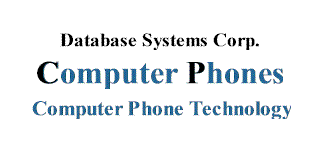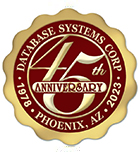 Digital T1 Call Center Phone Systems and Software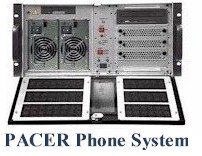 Database Systems Corp. (DSC) is a leading provider of call center solutions including digital T1 phone systems capable of automatically answering phone calls while managing automatic dialing campaigns.

Phone systems from DSC that support digital phone lines are referred to as our PACER series.

The PACER phone systems are capable of addressing multiple T1's and can process calls over hundreds of digital phone lines. These PACER systems can be networked together to support call centers handling thousands of calls at once.

For a listing of many of the features found in our digital phone system, please visit the phone system features web page.
What Is Digital Phone Technology
"A T1 line refers to a specific type of fiber optic telephone line that can carry more data than traditional copper telephone lines. Analog signals are converted to digital codes and transmitted over this faster media.

Digital T1 transmission is approximately 60 times faster than the slower, analog phone lines."
Our PACER phone systems can manage virtually any type of inbound and outbound phone campaign. Outbound campaigns include voice broadcasting hundreds to thousands of calls at once. Other types of outbound calling campaigns include call center agents connected to our phone system. Dialing techniques such as Preview, Progressive, and Predictive dialing are standard features of the PACER phone system. This technology can be used for both commercial applications and for community notification programs.

Inbound calling operations are a standard feature of our PACER phone systems. Using our award winning IVR software, these call answering systems can automatically answer incoming calls and allow callers to navigate through menus and prompts to receive helpful information 24 hours a day.

Contact DSC to learn more about our digital call center phone systems including answering systems and voice broadcast phone systems.


---
Equitable Acceptance Corp.

"Equitable Acceptance Corp. (EAC) has been providing consumer financing of direct sales for 45 years. EAC wants to give you the knowledge and guidance that you need as a dealer to add strength to your business and provide you with opportunities for success." - www.equitableacceptance.com

Equitable Acceptance Corp. acquired a digital phone system from DSC that supports digital T1 phone lines. This system accepts incoming phone calls from individuals wishing to obtain equifax scoring information. Callers enter their social security number, income data, and other information that is passed to Equifax which returns a scoring rating. This is converted to speech using our text to speech software and played back to the caller.
---
Digital Call Center Systems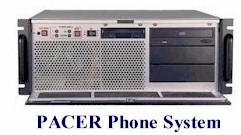 Phone systems from Database Systems Corp. are state-of-the-art computer telephony systems that handle inbound and outbound phone calls for small to large organizations.

Because our PACER phone system can support hundreds of phone lines and work within multiples in the same center, these systems are ideally suited for call center operations.

Calls are either initiated by the phone system or accepted from the outside. Developed with industry standard components (Dialogic, Intel, and Windows), our phone system has features and functions that can only be found in large scale PBX's, but at a fraction of the cost.


Digital Phone Answering System - The DSC PACER phone system processes inbound phone calls and distributes these calls using our ACD (Automatic Call Distribution) system. With our IVR (Interactive Voice Response) system, callers can perform self-help functions without speaking with an individual by making simple selections using the keypad on their phone set. Our phone system can even connect calls to your employees who are working at home or in remote offices.



Digital Auto Dialing System - The PACER phone system is also capable of performing outbound calling functions including voice broadcasting, dial on demand, predictive dialing, progressive dialing, and preview dialing - all at the same time.



Blended Call Center Phone Operations - Our PACER phone system is capable of performing both inbound and outbound calling functions simultaneously. This blended call capability makes our phone system ideal for call centers.
Call Us Today
Contact DSC for a FREE analysis and quote and to learn more about our digital phone systems.



Phone Systems
Call Center Phone
Virtual Phone System
IVR Phone Systems
ACD Phone Systems
Skills Based Routing
Computer Phone System
Voice Broadcasting Digital
Analog Phone Systems
Voice Broadcasting Analog
Business Phone System
Office Phone System
Automated Phone System
Voice Broadcasting Phone System
Virtual PBX Phone System
Phone Answering System