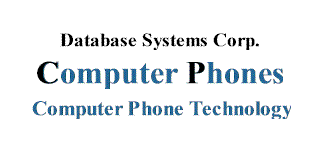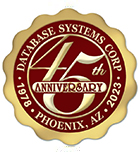 Analog Call Center Phone Systems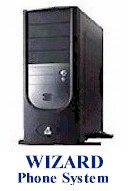 Database Systems Corp. (DSC) is a leading provider of call center phone systems including automatic phone dialers and automatic phone answering systems and services. DSC supports both analog and digital phone technology.

Our analog call center phone system is referred to as our WIZARD series. These systems are capable of managing virtually any type of inbound and outbound phone campaigns. Automatic phone campaigns include IVR analog phone answering as well as voice broadcasting hundreds to thousands of calls at once.

Automatic phone answering is performed using our IVR software that processes inbound phone calls without the need for an operation. Voice broadcasting phone technology can be used for both commercial applications and for community notification programs.
What Is Analog Phone Technology
"Analog phone service is older, original telephone technology. This service which converts air vibrations into an analogous electrical frequency.

Unless a key telephone system, digital PBX or voice over IP (VoIP) is used, most homes and small businesses still use analog phones. The local loop provided by area phone companies is still primarily analog technology."
The WIZARD phone dialers also can perform predictive dialing as well as other types of automatic phone dialing programs. If the WIZARD phone system detects a no answer condition or busy signal, calls can be re-scheduled for a later time. Complete online reports are available to view the effectiveness of each of these calling campaigns.

Inbound calling operations are a standard feature of our WIZARD phone systems. Using our award winning interactive voice response (IVR) software, these phone answering systems can automatically answer incoming calls and allow callers to navigate through menus and prompts to receive helpful information 24 hours a day.

Contact DSC to learn more about our analog auto dialers, IVR systems and voice broadcast phone systems.


---
Customer Profile - Cox Radio, Inc.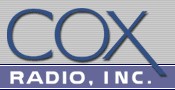 Cox Radio, Inc. is one of the largest radio broadcasting companies in the United States based on revenues. Cox Radio, Inc. owns, operates or provides sales and marketing services to 80 stations in 18 markets. This radio portfolio includes 67 FM stations and 13 AM stations. In 15 of its 18 markets, Cox Radio, Inc. operates three or more stations." - coxradio.com

Cox Radio, Inc acquired a state-of-the art analog phone system from Database Systems Corp. for its marketing department. Cox Radio, Inc. has chosen our analog voice broadcasting system and IVR technology to conduct surveys and obtain responses from radio listeners in the Atlanta market.
---
Analog Phone System Features
Our WIZARD analog phone systems are NEW office environment computer telephony systems. These systems are composed of PC and Dialogic telephony boards. Our WIZARD systems are NOT kits. We can custom install your phone applications at our facility. When shipped to your location, simply plug in your analog phone lines and this phone system is ready to operate.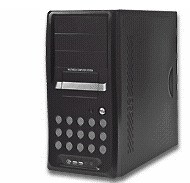 New Office Environment PC (Monitor Optional)
New Intel/Dialogic Telephony Card(s)
4, 8, 12, 24, or 48 Analog Line Configurations
Windows OS
DSC IVR Software
Multiple Phone Programs
Development Wizard
Text To Speech Integration
Touch Phone Navigation
Information Service
Message Forwarding
Dial Out Connectivity
Options and Upgrades Include:
Outbound Voice Broadcasting Feature
Music On Hold Upgrade
LINUX, Unix, Windows Development Kit
Custom Application Development
Upgradeable to our Digital PACER Phone System
Call Us Today
Contact DSC for a FREE analysis and quote and to learn more about our analog phone systems.