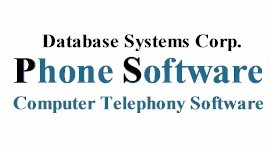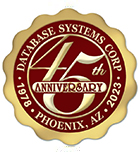 Phone Software and Computer Telephony Solutions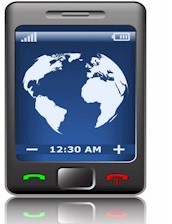 Database Systems Corp. (DSC) is a leading provider of contact center technology including phone systems and CTI (computer telephony integration) phone software. DSC offers computer telephony phone systems as well as outsourcing call center services that employ our CTI phone software.

Featured software from DSC includes our IVR and voice-broadcasting application development software. DSC phone software includes extensive reports, statistics, and graphs to help you effectively manage the coordination between your applications and your phone system.

Our phone software functions on your Local Area Network (LAN) or via the Internet, enabling your phone agents to work in a central call center, remote office or even from home.

Contact DSC to learn more about our flexible and functional phone software and systems.
Types of Phone Software
DSC phone software can be tailored to fit the appearance that you want in your applications. Phone software applications can be standalone programs or can be embedded in your Web and PC application:
Standalone Phone Software Application

Our standalone phone software is a PC program that includes our soft phone library routines. This program can be developed in C/C++, Visual Basic, Active X Control, .NET Control and other PC programming protocols.





Database has developed a number of softphone models that can be used as standalone applications on your agent desktops. We also can customize your softphone for the look and feel that best suits your organization. And with our extensive software library, you can develop your own PC softphones.



Phone Software Embedded in PC Applications

Our extensive Softphone library can be embedded in your PC applications, effectively "CTI enabling" these applications. Phone information can be passed to these PC applications which can be launched based upon a phone event such as a received phone call. Applications can be written in C/C++, Visual Basic, Active X Control, .NET Control and other protocols.



Phone Software Embedded in Web Application

Our softphone functions can be embedded in your existing Web application. Phone functions can be initiated from your browser application.





Softphone Buttons Embedded in Existing Web Applications



The above example demonstrates the use of our phone functions within a browser based application. Phone buttons can be embedded anywhere in your web application, connecting your users with our phone systems. This option provides limited phone functionality due to the asynchronous nature of web operation.



Web Application Embedded In Phone Software

Conversely, our softphone can control web applications within itself, offering complete navigational control of web pages and applications based upon phone events. The softphone can control which web page appears based upon a phone event such as the receipt of a call. This feature provides the maximum phone control and allows the softphone to launch web pages, passing variable information to each page as it is displayed.
Call Us Today
Contact DSC for a FREE analysis and quote and to learn more about our phone software and services.