Music On Hold
Professional Voiceovers For Calling Campaigns
Music On Hold Phone Feature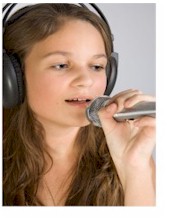 Database Systems Corp. (DSC) provides a complete line of telecommunications products and services. DSC is pleased to provide music on hold and voice over services using our extensive list of professional voice talents.

When a prospective client makes that first contact with your organization, it is often your phone system that performs that initial introduction. You have one opportunity to make a good first impression. Introduce your organization by delivering your message in a clear and professional manner using our professional voice over talent. When you are forced to place your customer on hold, our flexible phone system can play music from any number of different sources and recorded sounds.
What Is Music On Hold?
"Music on hold (MOH) refers to the business practice of playing pre-recorded music to fill the silence that would be heard by telephone callers that have been placed on hold. It is especially common in situations involving customer service."
DSC offers complete phone systems and outsourcing services that include on hold messaging and special announcements recorded by professional voiceover talent.

Contact DSC for a FREE analysis of your music on hold requirements. For a complete list of phone system features, please visit our phone features web page.
Music On Hold
Putting people "on hold" is an unfortunate but unavoidable part of business communications because it's impossible to help everyone immediately.
An estimated 70% of business callers are put on hold, and 60% of them hang up and 30% don't call back.
If your callers hear nothing while on hold, they may think they've been disconnected. Most callers who hear nothing on hold, hang up within 40 seconds.
Callers who receive information and music on hold will wait up to 3 minutes longer!
If you use a radio as a sound source, your callers may be annoyed by static, irrelevant traffic reports, and commercials -- even commercials for your competitors.
Multi-Language Voice Over Recordings
Many phone applications are provided to an audience that speaks and comprehends different languages.

Database Systems Corp. can provide not only multiple language support, but can take one script and translate it to several different languages.

Here are some of the languages currently supported (contact us if you don't see your language requirement here):






English
Spanish

French Canadian
British English
German
Cantonese Chinese




Italian
Continental French
Russian
Japanese
Mandorin Chinese
Korean
---
Music On Hold Information
Contact DSC for a free quote and information about our music on hold phone features.