Call Monitoring
Record Caller and Agent Conversations
Call Center Monitoring Software and Systems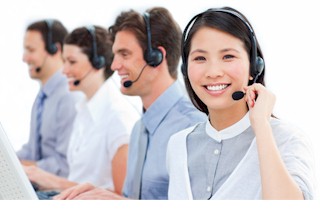 Database Systems Corp. (DSC) is a leading provider of call center technology and has developed call monitoring software for its state-of-the-art phone systems. The PACER and WIZARD phone systems are designed to be complete contact center solutions. Features include predictive dialing, automatic call distribution (ACD), and interactive voice response (IVR).

Call center monitoring and voice recording can be an invaluable feature in your call center, helping you monitor agent performance while performing quality assurance tasks. Order entry verification and confirmation can be easily accomplished when your calls are recorded. Digital message recording is also another means or media for your customers to communicate with you.

Using our call monitoring feature, call centers now have the ability to record and retrieve phone conversations in real time. Administrators can selectively record specific agents, all agents, certain campaigns, randomly, or even provide an agent with the ability to record on demand. Additionally, the recording option can be customized to meet virtually any set of business rules. Finally, since our digital call recording system was developed by DSC, support is performed by just one vendor, not many.

Contact DSC to learn more about our call monitoring solutions. For a complete list of call processing features, please visit our phone features web page.
Phone Applications with Call Monitoring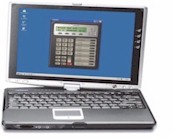 Recording and call monitoring are standard features in our computer telephony Softphone software and API library. These features allow application developers to provide call recording and retrieval features in existing PC, Linux/Unix, or Web applications.

Call monitoring can now be a standard feature within any existing telephone application that requires phone system interaction. To obtain additional information about these products, please visit our CTI Software web page.



Monitor IVR and Voice Broadcasting Calls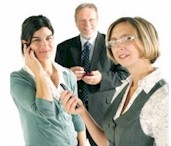 Besides recording two way conversations during a normal call center phone interaction, the DSC call recording system can be used to record simple messages left by callers.

Likewise, with our message broadcast systems, the called party can be given an option to leave a recorded message after listening to a menu provided by the IVR system. This message recording feature greatly improves the productivity of your telephone agents while adding additional functionality and flexibility to your calling programs.
Remote Agents and Call Monitoring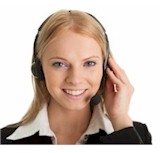 An important benefit of today's telecommunications advancements is the ability for your employees to work from home. Database Systems Corp. has developed a family of telecom products that facilitate and promote this capability.

Our call monitoring system, combined with our modern call center phone system, is an important tool for managing the performance of remote agents. Now your workforce can be significantly expanded with the addition of work at home employees.

The economic savings and environmental advantages are significant.
Call Monitoring Architecture
Embedded call monitoring systems within call center phone system
Voice monitoring software tied with our CRM software system
Accessible from existing applications using our computer telephony API
Proprietary compression algorithm keeps WAV files small
Call recording systems support full Windows development
Call monitoring software accessible from Linux/Unix applications
Call Monitoring and Recording Features
Call recording and retrieval
Call monitoring features
Optimal recording quality and size
Large configurable storage
Remote supervisor monitoring
Complex search capabilities

by date
by time
by date range
by time range
by agent
DNIS
phone number(s)
by combinations of above
by others
Call Recording Information
Contact DSC to learn more about our call monitoring phone systems and services.



ACD Information
Automated Call Distribution
ACD Software
ACD System
Auto Attendant
Call Routing
Virtual ACD
Virtual Receptionist
ACD Phone Systems
ACDS
Hosted ACD
Virtual Phone System
Call Distribution

Phone Features
Public Switched Telephone Network
DID Direct Inward Dialing
After Hours Answering Service
Call Blending
Plain Old Telephone Service
Conference Call
Skills Based Routing
Voice Response System
DNIS Software
ANI Software
Call Recording
Text To Speech
Screen Pop